Moore Theatre | Seattle, Washington
Latin music's "The Little Prawn," Diego Ramón Jiménez Salazar, commonly known as Diego El Cigala, will light up the Moore Theatre this November 13 with his Spanish flamenco tunes. The multiple Grammy winner will ignite the audiences' Thursday night and entertain each and everyone with his hits, such as "Color Esperanza 2020," "Si Tú Me Dices Ven," "Lagrimas Negras," "Se nos rompió el Amor," and many more. The show is part of the singer's 20th Anniversary Tour dubbed "20 Años De Lagrimas." Thus, you can expect that the Latin star will offer nothing but the best to all the spectators. If you are a big fan of Diego or simply want to immerse yourself in an evening of superb Spanish flamenco and Latin pop music, this concert is definitely for you. Get your tickets as early as today to reserve the best seats in the venue.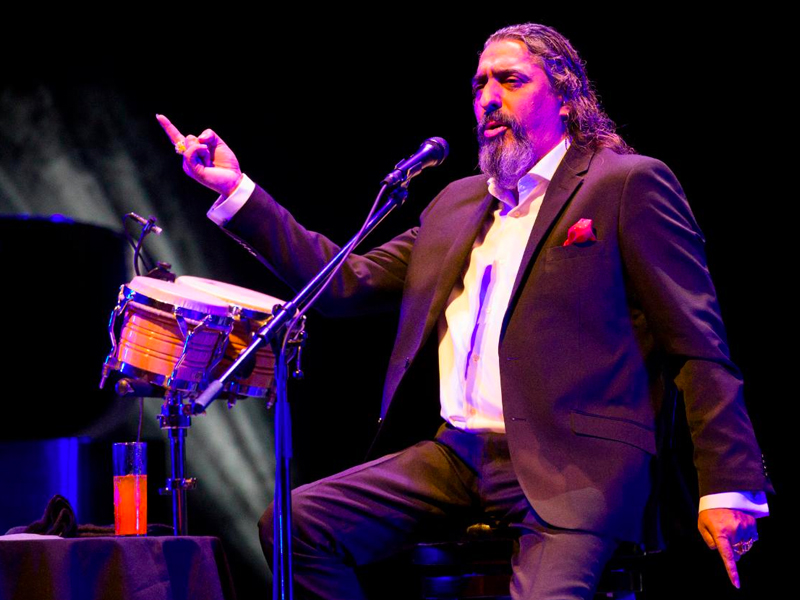 With his small size and deep passion for flamenco performance, the singer Diego Ramón Jiménez Salazar earned his nickname Diego el Cigala, or 'the Little Prawn" in English. The Spanish singer started his career early in the 90s and had a steady career in the industry. However, his international recognition came in 2003 when he released the album "Lágrimas Negras," which is a collaboration with the legendary Cuban pianist Bebo Valdés. The poignantly beautiful fusion of Cuban rhythms and flamenco vocals made the album a commercially and critically international success, with both the New York Times and BBC Radio praising its excellence.
Two years later, his album, "Picasso en Mis Ojos," earned him a Latin Grammy award for Best Flamenco Album. The album was released by Sony BMG and was followed by other successful albums, which featured some collaborations with other prominent artists from different Spanish-speaking countries. He notably made an all-star collaboration with Spanish and Cuban artists, revisioning boleros, ballads, and tangos. In the hindmost of the 2000 era, his album "Dos Dos Lágrimas" gave him three chart-topping singles, which added to his long list of massive hits.
In his prolific career, Diego El Cigala was able to release a total of 18 albums, sold millions of records worldwide, and garnered 6 Latin Grammy awards. Throughout his career, he has enjoyed ample time touring. His shows have taken him to more than 30 countries on five continents. And this year, the renowned flamenco singer will return to the US concert scene again for his "20 Años De Lagrimas," the 20th-anniversary tour of his highly-successful album "Lágrimas Negras." He will travel to US major cities, including New York, Orlando, Boston, Miami, Dallas, and Chicago. He will also stop at Seattle, Washington's Moore Theatre on November 3. Tickets are now available. Thus, if you want to see him live, just click the "Get Tickets" link on this site.