Moore Theatre | Seattle, Washington
Demetri Martin is one of the funniest comedians around, and fans love his deadpan style of comedy and charismatic persona. He has become well known for his unique comedic style, filled with one-liners and accompaniments like drawings or musical instruments. Now his Joke Machine Tour will be coming to the Moore Theatre on Saturday, November 11, 2023, and it's going to be one helluva funny ride as you get to experience all of his musings live on stage. With his quick wit and irresistibly well timed comedy, you can expect to laugh your head off with some of the most amazing fans around. A show like this is an incredible opportunity to witness one of the greats, so expect tickets to sell out very quickly. Luckily, grabbing yours is very simple: locate the "GET TICKETS" button, follow the checkout process, and you're done. There is no reason to delay, so get them right now!!!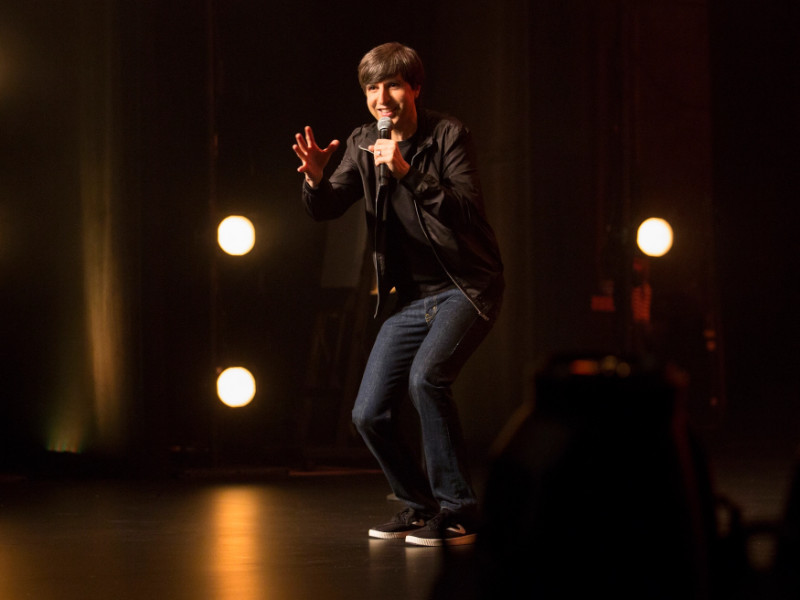 Demetri Evan Martin, born on May 25, 1973, in New York to a Greek family, has had an incredible journey becoming a comedian. He grew up working at the diner his parents owned in Beachwood, New Jersey, and later earned a Bachelor of Arts in History from Yale University in 1995. After that, he would receive a scholarship to study law but decided that he wanted to take a different career path, so in 1997 he started performing stand-up comedy instead.
Martin's first big break in stand-up comedy came in 2001, when he was featured on the stand-up showcase Premium Blend on Comedy Central. By 2003, after performing at the Edinburgh Fringe Festival, he had picked up one of his first major awards, the Perrier Award, for his work on "If I…" Making it into the big leagues, during the period between 2003 and 2004, he started writing for Late Night with Conan O'Brien and also made his Comedy Central Presents special.
In 2005, he became a contributor to The Daily Show as a "Senior Youth Correspondent." He would carry on working with the show right up until 2014. He is also no stranger to acting, appearing in HBO's "Flight of the Conchords" and 2008's movie, "The Rocker." 2009 gave him his own TV show on Comedy Central called "Important Things With Demetri Martin," which aired for two seasons. In 2016, he edited, directed, wrote, as well as starred in the film Dean. Martin also voices one of the characters, Ice Bear, in the series We Bare Bears. He now lives in Los Feliz, California, with his wife, Rachael. They have two children: a daughter named Eve and a son named Paul.
His comedic style is very a unique blend of deadpan one-liners combined with props like musical instruments. People can't get enough of him and this show is going to be an incredible opportunity to witness him in all of his glory. Be sure to grab your tickets right here and now before they sell out and be ready for the funniest ride of your life.