Moore Theatre | Seattle, Washington
Now on its 25th anniversary, the Seattle Theatre Group once again presents, DANCE THIS. This annual event is for all those who share a love and passion for dance. It brings together diverse communities to collaborate and share their culture through the artform. This has been Seattle Theatre Group's signature production for over two decades. For their 25th anniversary, the entire team has worked long and hard to give you the most breathtaking performances!
With a finale choreographed by none other than the Tony Awards dancer Nikki Long, Dance This 2023 is a show you would not want to miss. This is your chance to watch the show and support your talented local artists! The live performance will take place at the Moore Theatre on the 14th of July.
Click on "GET TICKETS" to save a seat in this marvelous show. Tickets are almost sold out so act quick!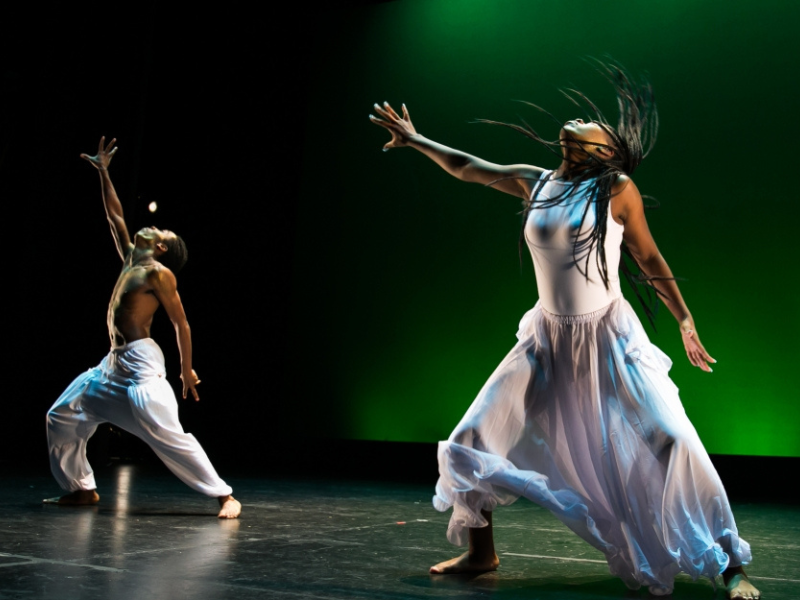 The Seattle Theatre Group is a non-profit organization with a mission to create enriching experiences in the arts, engage diverse communities, and steward historic theatres. They envision it to be a theatre for everyone, to represent performers of different ethnicities and backgrounds.
Dance This has featured numerous accomplished dancers as their guests, including Broadway professionals, New York and L.A. award-winning dancers, the Joffrey Ballet, and Savion Glover. Other professional names in the dance industries are Napoleon & Tabitha from So You Think You Can Dance, Mark Morris Dance Group, Spectrum Dance Theatre, Whim Whim, Jamel Gaines Creative Outlet, Jeroboam Bozeman from Alvin Ailey American Dance Theatre, and many more.
This year, they are presenting the 25th year of DANCE THIS. This year's exciting lineup features the following talented groups/artists:
Featured Local Groups
Daughters of Royalty Drill & Dance Ensemble
Joyas Mestizas
Mohini Dance School
Northwest Tap Connection
Massive Monkees
DANCE This Artist In Residence
Deshawn Morton
Guest Artist Commissions
Robert Garland of Dance Theatre of Harlem
Chloé Arnold of Syncopated Ladies
Finale, Choreographed by Nikki Long
We hope you're ready for this wonderful event because the performers have trained long and hard to practice their skills and hone their talents for this event. Every dancer is given a chance to shine and showcase their own personalities during their performances.
The featured Dance This Artist in Residence this year is Deshawn Morton. He is an exceptionally talented dancer who graduated with a degree in BFA Dance from the University of Arizona. He dedicated his time to teaching and mentoring the youth through art and the discipline of grace. He has worked with a number of notable choreographers, such as Kabby Mitchell, Donald Byrd, Tammy Dyke-Compton, Robert Garland, Rodni Williams, Amy Earnst, and more.
Dance This has completed 2 programs this year— the Spring Workshop and Camp at Centrum. The programs are essentially dance workshops where artists' skills are honed through various sessions of their liking, including Ballet, Modern, Contemporary, Jazz, Waacking, Hip Hop, and West African Dance.
For Dance This' 25th Anniversary show happening at the Moore Theatre on July 14; it is a celebration and commemoration of each and every artist's talent and hard work.
Show your support for the Seattle Theatre Group and their performers for this year's Dance This by clicking "GET TICKETS."
Save seats for you, your friends, and your family – hurry up because this show will sell out very soon!