Moore Theatre | Seattle, Washington
It's pretty wild that celebrated stand-up comedian and prolific podcaster Chris Distefano sold out the last leg of his 2022 tour! The highly-acclaimed comic made waves last year with his Right Intention Wrong Move Tour, and this 2023, he's adding several more dates across North America for a coveted summer/fall run! On Saturday, 9th September 2023, Chris Distefano will drop by Seattle, Washington, to perform a much-awaited stand-up set at the Moore Theatre! Fans can look forward to Distefano's highly-relatable brand of comedy! The performer has been known to deliver hilarious short jokes and leave no room for fans to lose interest! If you love back-to-back punchlines and sharp wit, Chris Distefano is your man! He just recently announced his new set of shows for the summer and fall, and some dates are already sold out! If you're keen on seeing his remarkable stand-up set, hurry and secure tickets to see him perform at the Moore Theatre!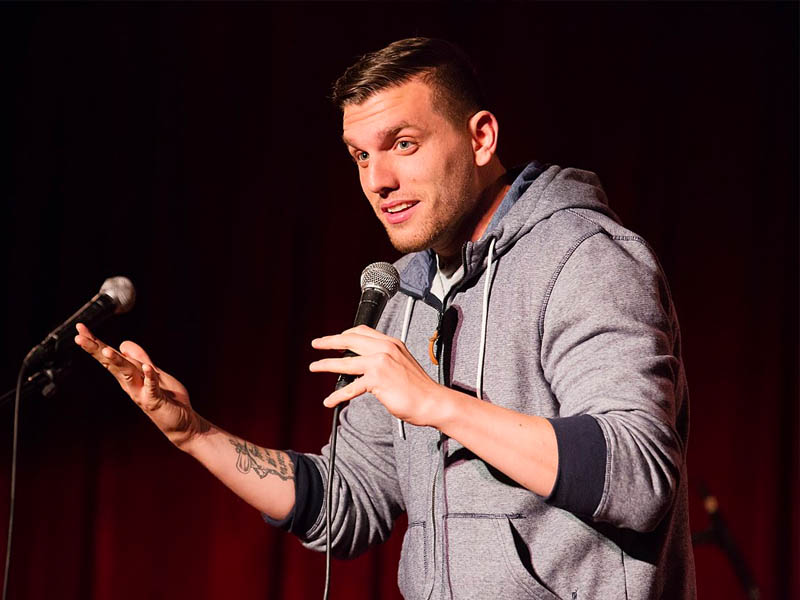 Last year was an eventful period in Chris Distefano's career. The Brooklyn native sold out all of his fall and winter shows. His first performances in New York, held at the Beacon Theatre, were also sold out. He went to Gramercy Theatre to perform a two-night run, which also sold out. The show was recorded and later released as his first Netflix Comedy Special, Speshy Weshy. The stand-up comic was also making headlines, with critics calling him the "next best thing in comedy" or "fastest rising star in comedy." Moreover, he set off the pre-game siren for the Vegas Golden Knights. Distefano is an avid sports fan so this was a big deal.
It's not just about the year 2022 that meant a lot to the comedian. Distefano has been performing stand-up as early as 2009. The following year, he hosted a couple of notable reality shows, such as the 2010 Fencing Masters and Elite 8. In 2011, Distefano was selected as one of the finalists for the NY Comedy Festival. The next year, he also hosted the March Madness Comedy Competition. His natural charm and knack for hosting have scored him another great gig at MTV's Guy Code. The show had a couple of spin-offs, such as the Girl Code and Guy Code Vs. Girl Code, which also featured Distefano as one of its cast.
In 2013, Distefano debuted on an evening talk show, Late Night with David Letterman. There, he performed a short stand-up set followed by a hilarious interview. The following year, Distegno dropped his first half-hour special on Comedy Central. By 2015, Distefano has embarked on his first National Tour. The following year, he scored numerous roles and gigs at the Benders with Andrew Schulz, Ultimate Beastmaster, Bay Ridge Boys, History Hyenas, and many more.
By 2019, Distefano has consistently toured the globe. That same year, he also dropped his first stand-up special, Size 28 Waist, which premiered on Comedy Central. In 2022, his two-night show at the Gramercy Theatre became the footage for his second stand-up special and first Netflix comedy special, Speshy Weshy. The performance was met with high acclaim. This also pushed his 2022 ticket sales to sell out. This 2023, Chris Distefano will hit the road once again and deliver his unrelenting humor to over 19 cities.
Score tickets now to see the fastest-rising star in the comedy, Chris Distefano, deliver his show at the Moore Theatre!