Moore Theatre | Seattle, Washington
Texan Alt-rockers, Blue October come to the Moore Theatre in Seattle on Tuesday, November 8th 2022, and they bring with a brand-new super-secret album! Part 1 of their double album project is set to drop in October, the second half scheduled for release in March 2023. So, scant days before you get to see them live in Seattle! Grab some tickets right now. In the meantime, watch the first single, "Spinning The Truth Around," down below and get yourself hyped to see them on tour.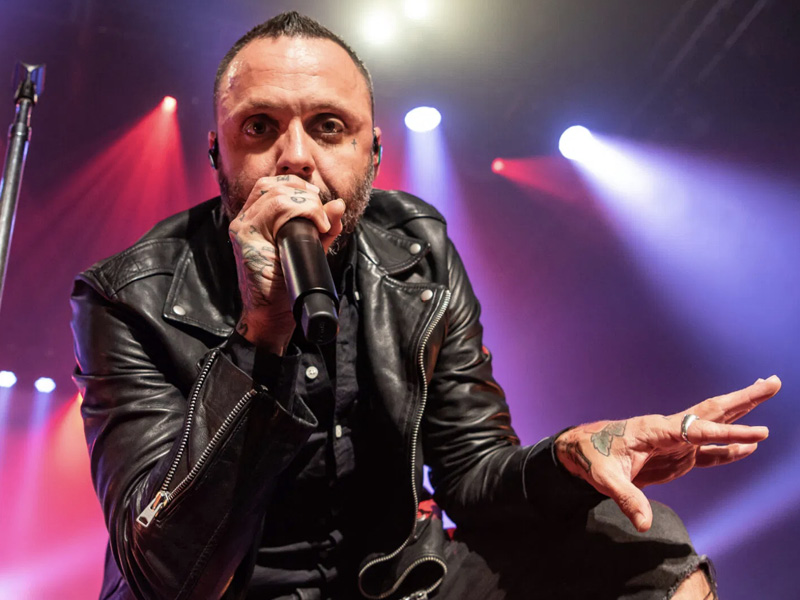 Blue October plans to release a two-part double album, with the first part being released in October 2022, and the second half scheduled for release in March 2023. The band released the single, "Spinning the Truth Around," in July 2022. Their previous album, This Is What I Live For, from October 2020 featured the single, "Oh My My," which hit the top 10 on the alternative rock radio chart, meanwhile the album came in at number 19 on the Billboard 200.
Blue October alternative rock band from Houston, Texas, and they are long time band members, lead singer and guitarist Justin Furstenfeld, and drummer Jeremy Furstenfeld, along with multi-instrumentalist Ryan Delahoussaye on the violin, mandolin and piano, bass guitarist Matt Noveskey, and lead guitarist Will Knaak.
The alt-rockers have had plenty of Top 40 singles over their past ten studio albums and are best known for their platinum singles "Hate Me" and "Into the Ocean" from their 2006 platinum album, Foiled. The single "Hate Me" charted on the top five of the Modern Rock charts for 20 straight weeks, just days after they got dropped by their label who then had to quickly beg to take them back and re-sign them as Foiled and two of the singles all went platinum!