Moore Theatre | Seattle, Washington
If the greatness of Banks' newest album Serpentina hasn't slithered its way into your list of favorites songs yet, then you should start familiarizing the 13-track album. Why? Because you don't want to be left behind when thousands of fans sing along to the singer's concert at Moore Theater this Sunday, August 7. Yes! You've read that right! The enigmatic, Billboard chart-topping artist will bring her Serpentina Tour to Seattle, Washington, with the former Fifth Harmony member Lauren Jauregui, as her guest. Don't waste your time securing your tickets, as they sell out fast. Click on the "Get Tickets" button to reserve your event passes.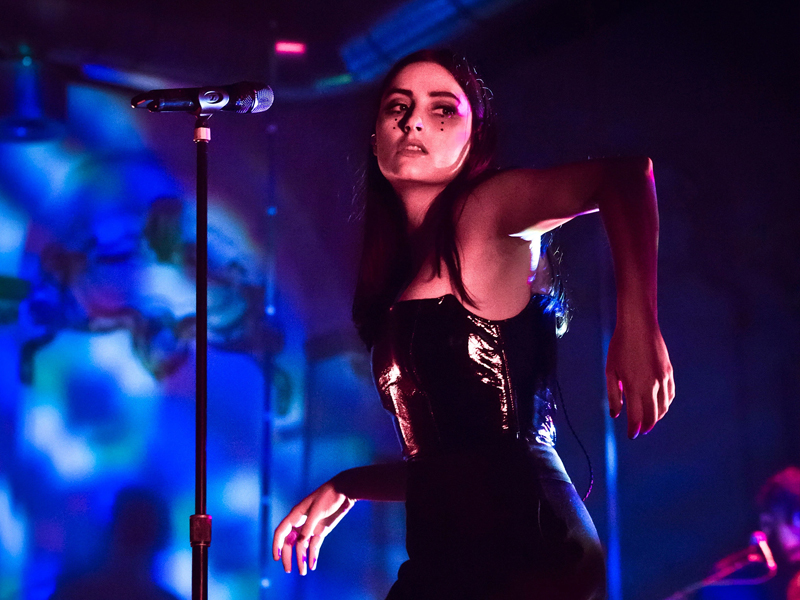 Known to strike fans with the fragility of her voice and menacing lyrics of her songs, Banks is one of those artists who slowly slithered their way into the limelight. From a once aloof artist who acted as support in The Weeknd's tour, Banks blossomed into a creative young woman who took complete control of her artistry. She is someone who continues to reinvent herself and her music. Thus, she crosses genres with ease. Whether indie-alternative, alt-R&B, pop, hip-hop, or rap, Banks can pull off any tune with her enigmatic voice and sheer talent.
In addition, the California-native singer-songwriter is also known for her honesty and ability to touch upon sensitive subjects, such as heartbreak and self-respect. Her powerful songs and abstract dance routines that she usually does on her live shows add to the sultry and ethereal atmosphere one feels while immersing in her live concerts. Thus, it's no surprise why many fans clamor for more live shows from her.
If you haven't seen her perform live, you should put that on your bucket list. You can catch this enigmatic singer this August 7, Sunday night, at the Moore Theatre. Together with the former Fifth Harmony member Lauren Jauregui, Banks will perform songs from her latest album "Serpentina."
The album is a 13-track body of work that features previously released singles "The Devil," "Skinnydipped," "Holding Back," "I Still Love You," "Meteorite," and "Deadend." The album's current focus track, "Fuck Love," also makes huge waves on most streaming platforms.
"One week of SERPENTINA. I love this album so much. And I'm so happy you can finally listen and stream and dance and ride and moisturize your skin with every melody…" the 33-year-old songstress tweeted in excitement after the album's first week of release.