Moore Theatre | Seattle, Washington
YOOOO!!!! Seatle, Have we got the comedy show of the year for you! They've come all the way from across the pond, and they're Australia's funniest group. Aunty Donna, who is visiting your city, is going to leave you in stitches as they deliver their special brand of ridiculousness. The show is coming on October 19, 2023, at the Moore Theatre. You and the other audience members will have one of the best times of your lives, laughing uncontrollably at the antics on display. Due to their extreme popularity and their already excellent work on their Netflix series, album, and TV show on the well-known network ABC, tickets to this concert are sure to sell out quickly, but you can get yours right here and right now. Don't wait to make your purchase or else you'll miss out; get it done by clicking that "GET TICKETS" button up top.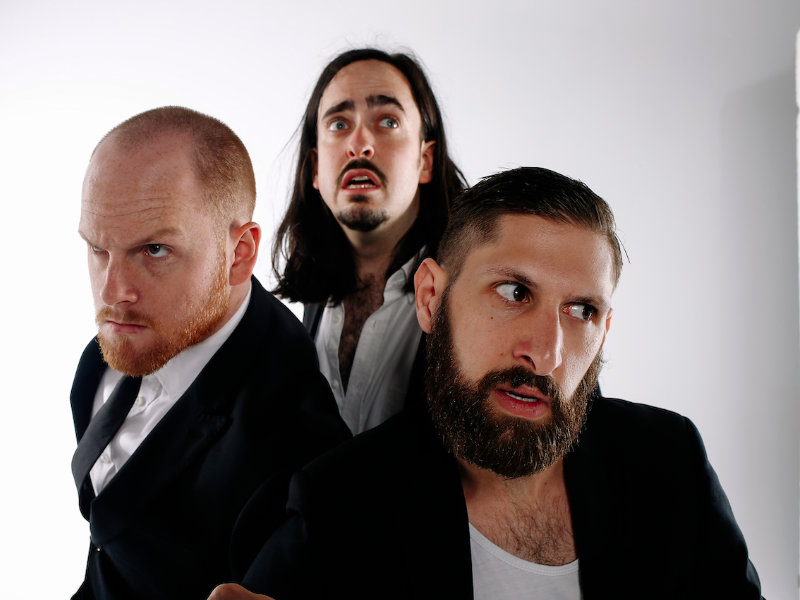 Aunty Donna is a Melbourne-based comedy troupe best seen in person. They have blown up on popular mediums such as television, online streaming services, and YouTube. This trek is an incredible chance to witness some of the funniest comedy ever.
Their unique brand of comedy is what has made them so popular in recent years. Members include Thomas Zaharious as composer, Zachary Ruane as writer and performer, Max Miller as director, Sam Lingham as head writer and stage director, Broden Kelly as writer and performer, and Mark Samual Bonanno as writer and performer. In 2011, the five of them had met while studying acting at different universities.
Realizing a gap in the comedic market, they debuted their live show, Aunty Donna in Pantsuits, at the Melbourne Fringe Festival, where it was nominated for a Golden Gibbo. Their subsequent live act, Aunty Donna and the Fax Machine Shop, was also well received. As a team, they were able to gain even more international recognition after performing at prestigious international festivals like the San Francisco Sketchfest and the Edinburgh Festival Fringe in 2014.
In addition to several pilots and webseries for ABC, Screen Australia, and Stan between 2015 and 2017, they also produced a weekly podcast. Because of how hard they worked, they were bound to achieve success. Following the critical and commercial success of their debut studio album, The Album, in 2018, the band set out on a tour titled Always Room for Christmas Pud. Aunt Donna's Big Ol' House of Fun, a Netflix original series, also premiered that year. That move cemented the group's status as industry heavyweights.
They didn't play live again until 2022, when they embarked on a tour called "The Magical Dead Cat Tour," which was their first since the lockdown measures were instituted. Now they are back with a brand-new tour that's guaranteed to make you laugh out loud the whole time thanks to these exceptional performers. Tickets will sell out fast, so secure yours as soon as possible. This site is secure, fast, and simple to use to secure tickets, and all you have to do is click the "GET TICKETS" button up top.