Moore Theatre - WA | Seattle, Washington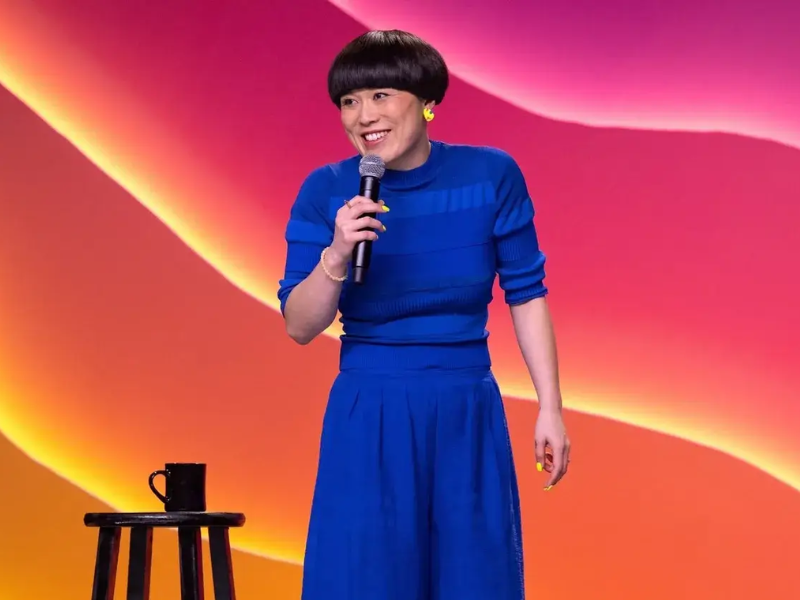 Atsuko Okatsuka is adding another date for her 2023 tour titled "Full Grown Adult". Catch her at the Moore Theatre on Wednesday, October 5, 2023! Last year, her debut standup special titled "THE INTRUDER", directed by Tig Notaro premiered in HBO won her multiple awards in her belt. She is also famously known for the #DropChallenge that she created with her grandmother. Now she's coming back even stronger to give you a quirky comedic performance on being a full grown adult. With blunt bangs and bowl cut mixed with artfully-offbeat resilient persona and unique stories, it's a comedy show like no other. Add a kick of fun to your Wednesday night with this refreshing, artistic and boundlessly confident comedian. Her sense of humor and masterful crowd work infused in her unique narrative arcs will get you giggling all night long. Get your tickets now and laugh with us at the Moore Theatre on October 5 before it all sells out!
"The reason I got into comedy is because I love people and I want to uplift their experience and their feelings. I'm not scared of living in the improv world. I kinda thrive in chaos, "yes and"-ing it."
Comedian-actor-writer Atsuko Okatsuka is scheduled to perform at the renowned Moore Theatre in Seattle on Wednesday, October 5th, for her new "Full Grown Adult" Tour! She's a born storyteller and adorably awkward but also mesmerizingly confident, assuring you a good night of comedy.
Okatsuka's humor is artfully offbeat with a childlike quality to it. Her stage persona complete with her signature blunt bangs and bowl cut charms the audience. She reveals a complex and challenging upbringing while being refreshingly frank, honest and side-splittingly funny. Because of that, she quickly reached a large audience online.
In an interview about the time a huge earthquake interrupted her show, she said, "This scary thing, this natural phenomenon, 7.1 [magnitude], hits all of us, everyone's in a panic but my instinct was to first calm everyone down, and once I realized everyone was OK, go straight into jokes, because again, it's a service industry where I want to consider the audience: Well, you're still here for a comedy show, I'm good at being funny. People were like, "How were you able to do that?" I do stand-up comedy most nights out of the week, I grew up with a mom with schizophrenia, I was undocumented for seven years hiding in a garage — at a certain point, an earthquake is like nothing; so is audience interaction."
Her ability to tell a story on heavy topics and make it feel lighter is shown in her first stand-up comedy special titled "The Intruder". She narrates how she navigated through life challenges from her house intruder experience, dealing with mental illness to trying to to impress teenagers.
Prepare for an unforgettable live performance at the magnificent Moore Theatre, where impeccable acoustics and a delightful ambiance converge to enhance your experience on Wednesday, October 5, 2023. Join in the laughter and watch Atsuko Okatsuka live! You can buy your tickets here, so seize the moment and secure yours today.