Moore Theatre | Seattle, Washington
With a new tour called "Bones and All," the dark comedian, Anthony Jeselnik is back to shock fans with some of the most incredible things that no one else is brave enough to say. People simply can't get enough of him because of his sharp insults, black humor, irony, and haughty demeanor, all given in the most hysterical of ways. You can anticipate explosives from him as he lights up the Moore Theatre on Friday, December 1, 2023, with his unique brand of side-splitting jokes. His high end work includes roasting celebrities like Donald Trump and Charlie Sheen or his critically acclaimed Netflix shows. He is one of the most in-demand comedians because of his uncanny ability to turn even the most coveted events into jokes and his perfect timing. You must purchase your tickets immediately before they all sell out because you simply cannot afford to miss any of the action. Right now, click the "GET TICKETS" button up top.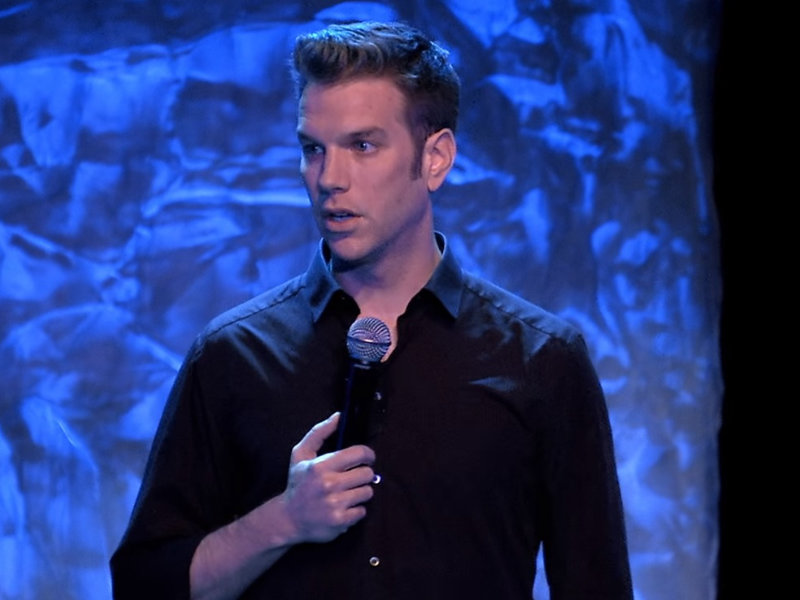 Fans really adore Anthony Jeselnick because he elevates stand-up comedy to new levels by doing things that others can't or don't want to do. With his somewhat arrogant persona and psychopathic stances that evoke laughter in the darkest ways.
He's a comedy writer, actor, and producer in addition to his main job as a comedian, and he's just a genius all around. Reading about Jeselnick's incredible career is a powerful reminder of what's possible when you put in the time and effort. In
2009, he started off by hosting Comedy Central Presents and writing for Late Night with Jimmy Fallon's first season. In 2010, he released an album titled Shakespeare, which reached #2 on the U.S. Billboard Comedy Albums chart and received generally positive reviews.
When he was promoted to host, his career took off, and he became known for roasting celebrities like Donald Trump, Charlie Sheen, and Rosanne Barr. In recognition of his efforts, Comedy Central gave him his own show, The Jeselnik Offensive.
After replacing J.B. Smoove on Last Comic Standing on NBC in 2015, Jeselnick followed it up with another successful stand-up special, Thoughts and Prayers, which debuted on Netflix the same year.
This guy has literally done it all, from hosting his own podcast with Gregg Rosenthal to releasing a slew of highly regarded stand-up specials. You don't have a resume this long unless you're extremely good at what you do, so it's safe to assume that this man is one of the best to ever hit the comedy industry and that his shows are extremely funny.
Jeselnick has garnered a devoted fan base and widespread critical acclaim for his one-of-a-kind brand of comedy, as evidenced by the overwhelming success of his live shows and stand-up specials. Real fans wouldn't miss this show for the world, so tickets will undoubtedly go fast. Fortunately, you still have time to guarantee yourself one before it's too late. Now is the time to click the "GET TICKETS" button.