Moore Theatre | Seattle, Washington
Taking influence from folk, country, indie and garage rock in equal measure, Missouri singer-songwriter Angel Olsen has a sound that is truly unique! Olsen comes to Moore Theatre on Wednesday 11th December 2019 in support of her brand new studio album, All Mirrors, which represents an embrace of the singer-songwriter's darker side:
"I chose this one as the title because I liked the theme: the theme of how we are all mirrors to and for each other," Olsen said in a statement. "Even if that is not all of it, there is always an element of projection in what we'd like to see in people and scenarios and in the way we see ourselves in those scenarios, with those people."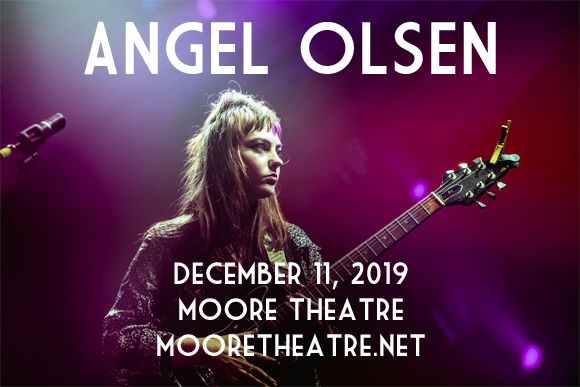 American indie-folk singer-songwriter Angel Olson made her debut in 2010, both with the release of her EP Strange Cactus and appearing a backing vocalist on Bonnie "Prince" Billy's album The Wonder Show of the World. She released her debut studio album, Half Way Home, in 2012, but it was 2014's Burn Your Fire for No Witness that brought Olsen mainstream attention, becoming her first album to enter the Billboard 200. Her follow-up, 2016's My Woman, did similarly well, appearing on 16 Best Albums of 2016 charts and peaking at number 4 on Billboard's Independent Albums, Top Rock Albums and Top Alternative Albums charts. Her fourth studio album, All Mirrors, is due for release this year.