Moore Theatre - WA | Seattle, Washington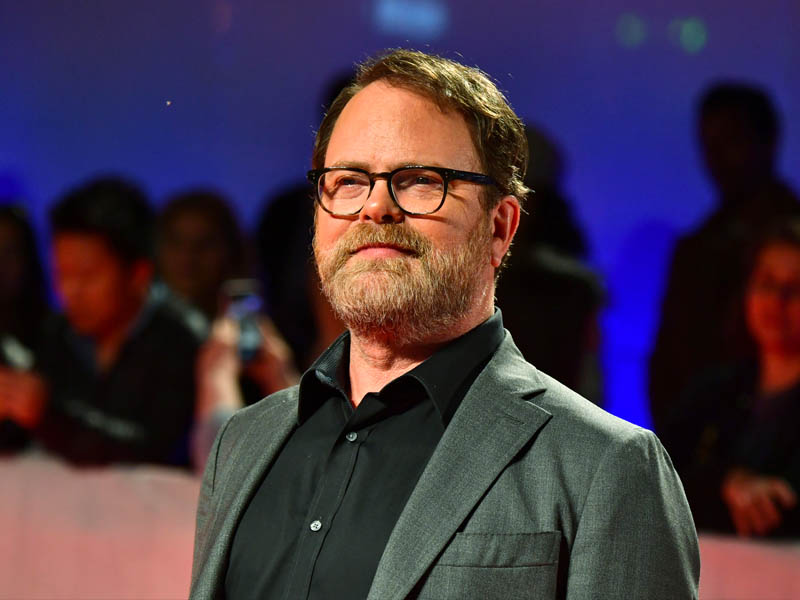 The Dwight Schrute is back, but not in the way you imagine! SAG Award-winning actor Rainn Wilson, most famously known for his role in the series The Office, will be getting up close and personal with his fans in this rare appearance! An Evening with Rainn Wilson is the perfect opportunity to pick the brain of the highly acclaimed actor and author! He will discuss details on his career as well as share excerpts and insights on his new book, Soul Boom: Why We Need a Spiritual Revolution! Wilson will also hold a Q & A session with the audience on this once-in-a-lifetime experience! On Friday, 1st December 2023, Wilson will make his way to Seattle, Washington, for an engaging one-night talk. Moderated by indie artist Chris Ballew, An Evening with Rainn Wilson is set to light up the Moore Theatre! If you loved his acting work, you'll surely enjoy his talk as he shares his new book! After all, he's a New York Times best-selling author! So hurry and score tickets now before they're gone!
There's more to Rainn Wilson than his famous character in The Office, Dwight Schrute. Sure, he made us laugh with his incredible performance. After all, the role has earned him three Emmy nominations and two SAG Awards. But the highly acclaimed actor has also taken on several other notable projects, including The Rocker, Monsters vs. Aliens, The Meg, Blackbird, Reign of the Supermen, and more. He also performed outstandingly in his recent roles in Weird: The Al Yankovic Story and Jerry & Marge Go Large.
Besides acting, Wilson has also done other incredible works. Earlier this year, he presented the Rainn Wilson and the Geography of Bliss - a five-episode special based on Eric Weiner's New York Times Bestselling book. In the series, Wilson traveled the world to search for the happiest place on Earth.
In 2015, Wilson also released a New York Times bestselling book, SoulPancake: Chew on Life's Big Questions. He also authored a highly hilarious memoir, The Bassoon King. In 2019, Wilson released another documentary titled "The Idiot's Guide to Climate Change." Having amassed a great following due to his acting work, Wilson has gained incredible feats as a documentary host, presenter, and author.
This 2023, he promotes his new book Soul Boom: Why We Need a Spiritual Revolution with a highly-anticipated show in Seattle, Washington, titled An Evening with Rainn Wilson. He brings in artist and musician Chris Ballew, known for his work with alternative band Presidents of the United States of America.
Whether you're a fan of his acting work or his books and documentaries, this is your opportunity to delve into the mind of Rainn Wilson. The accomplished individual has made the world laugh and inspired readers and viewers with his impressive pursuits. You can experience this talk in utmost comfort at the Moore Theatre. As one of Seattle's most popular and oldest venues, the Moore Theatre has hosted many of the city's most exciting events. Located in downtown Seattle, the venue is highly accessible and is located two blocks from the city's popular Pike Market.
Experience An Evening With Rainn Wilson by securing your tickets now through the Get Tickets link!