Moore Theatre | Seattle, Washington
Latin music sensations Amanda Miguel and Anna Victoria are coming to Seattle and lighting up the stage at the Moore Theatre on Thursday 1st September 2022! The mother-daughter duo is set to perform their biggest hits on this rare and momentous occasion. Witness Amanda Miguel cover her timeless tracks, such as "Asi No Te Amara Jamas" and "El Me Mintio." At the same time, Anna Victoria can be anticipated to perform her iconic single, "Si Mañana No Me Vés," and her latest release, "Ay Cariño." Apart from serving their solo songs, fans can expect this mother duo to perform duets, like "Mi Buen Corazón" at their much-anticipated show. So, don't wait any longer! Get your tickets now to see two of the best-selling female Latin artists take over the stage at the Moore Theatre!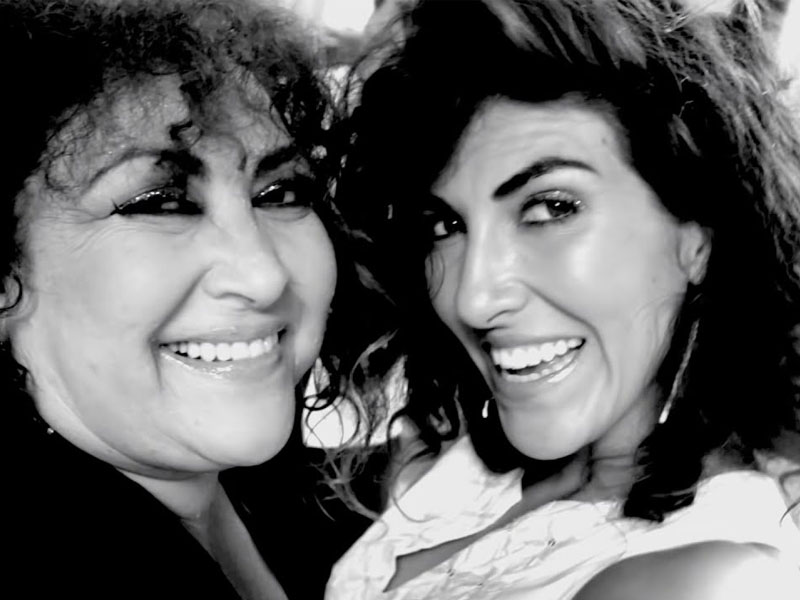 Argentine-born Amanda Miguel is a pop phenomenon who emerged during the '80s. She was notably known for her collaborations with her husband and Latin singer-songwriter Diego Versaguer. Miguel possesses a powerful voice and unwavering charisma that led to a successful solo career. In 1979, she released her first solo single, "Papá, Cuando Regreses." This was shortly followed by her debut studio album, El Sonido Vol. 1, which featured stellar hits, such as "Él Me Mintió" and "Mi Buen Corazón." Miguel's success in the Latin music world is unprecedented. Together with her husband, she raised her equally talented daughter Ana Victoria, who will join her in the show at the Moore Theatre.
Latin artist Anna Victoria has had a music-oriented upbringing thanks to her famous pop artists parents. At age 13, she started singing backup for her parents and accompanied them on tours around the world. In 2012, Victoria was nominated for a Latin Grammy under Best New Artist.
In 2007, Victoria released her debut studio album, Ready. The record featured singles "Siempre Pude Ver" and "P.D. Te Amo." "P.D Te Amo," which means "P.S. I Love You," entered the Top 10 chart in Mexico. Meanwhile, the music video for "Siempre Pude Ver," which means "Whenever I Can See," won the Excellence Award at the Accolade Awards. In 2013, Anna Victoria released her third studio album, Color Amor, which contained her first English track, "I Belong To You," performed with Lenny Kravitz.
Get your tickets now and see these powerful mother-daughter duo perform some of the most highly-acclaimed Latin songs at the Moore Theatre on Thursday, 1st September 2022!