Moore Theatre | Seattle, Washington
Who needs therapy if you have the opportunity to laugh all your worries away in an evening of pure comedy from one of the best Indian stand-up comics in the world today? Yep, we are referring to none other than the hilarious Zakir Khan! You are invited this March 24 to witness the witty observations and relatable stories of the 36-year-old comic. Known for his effortless charm that captures audiences of all ages, Zakir will keep you laughing from beginning to end with brand-new antics and jokes. From talking about the nuances of love to the most mundane of situations we find ourselves in, Zakir Khan will add color to them through his witty sense of humor, superb comic timing, and one-of-a-kind storytelling abilities. Whether you have been an avid fan for years or you just want to enjoy comedy, this is the perfect show for you this spring! Get your tickets ahead of time. Click the "Get Tickets" link for reservations.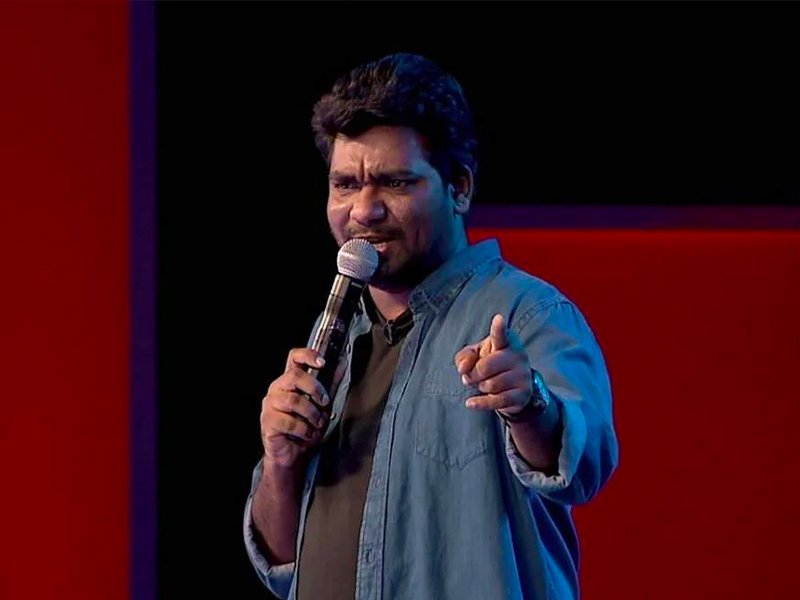 Zakir Khan is a known Indian stand-up comedian, writer, poet, and presenter. The multitalented people's favorite performer is South Asia's most giant stand-up comic, who has performed to sold-out audiences worldwide. The 35-year-old entertainer rose to popularity when he won India's best Stand-up Comedian competition organized by Comedy Central in 2012. He is known for his modest and exceptional way of delivering jokes no matter the context. Khan's performances always end in a standing ovation, and he is one of the country's most sought out stand-up comedians today. He did "On Air for AIB," a Mumbai-based news comedy show and production company, in 2015.
Khan is also a musician, born into a family with a musical background; he learned music and pursued a diploma in Sitar. After dropping out of college, he ventured to become a radio producer and moved to Delhi. There, Khan did radio programming at ARSL and applied for an internship. Khan did his best and used the wide range of fields he could to support his adamant desire to become a radio connoisseur. From copywriter and primary researcher to theatre and radio, Khan has one of his career's most inspiring and hardworking stories. Later he started doing open mic nights and slowly started performing in cafes. As people started liking his jokes, his career soared from there. Khan eventually co-hosted, wrote scripts, and starred in a few of the skits for "On Air With AIB," like "Journey of a Joke" and "Humorously Yours," in 2016. In 2017, Khan appeared as one of the three mentors along with Mallika Dua and Hussain Dalal for the fifth season of "The Great Indian Laughter Challenge." He has more than six million subscribers on YouTube and is known for his works in his Amazon Prime special.
He has over 5 million followers on Instagram, co-hosted the 5th Annual Golden Kela Awards, and shared the stage with famous figures like Papa CJ and Vir Das. Mark your calendars for the country's favorite face of the comedy industry because he's out on the road after the success of his comedy skit "Tathastu" for a 2023 world tour! He'll be at the Moore Theatre this March 24 to give you a night of laughter and fun, an experience you shouldn't miss! Get your tickets now!