Moore Theatre | Seattle, Washington
The hilarious improv comedy we all love is coming to the Moore Theatre this March 10, 2023, and we are more than excited to witness Greg Proops, Jeff B. Davis, Ryan Stiles, Joel Murray, and Dave Foley bring their sun antics on stage. If you haven't gone to any of their shows before, this is your chance to witness a one-of-a-kind comedy show that will leave you laughing at the edge of your seats. Get your tickets here and prepare to be amazed as these veteran improvisers invent witty scenes right before your eyes. This interactive show requires audience participation, so bring your suggestions, and you might be chosen to join the comedians on stage. Don't miss this chance to see these legendary comics live. Click the "Get Tickets" link to purchase your tickets here.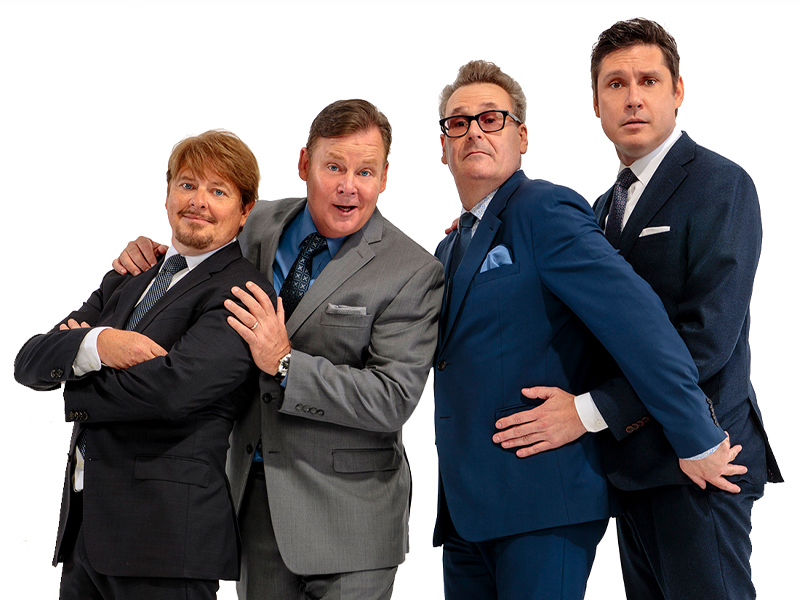 Whose Live Anyway is a fantastic program packed with improvisational humor and clever music based on suggestions from the audience. Originally called "A Night of Improv," the show started in 1999 in Vancouver with only two shows. However, the outstanding reception from the audience enabled the show to progress in the years that followed. Ryan Stiles, Whose Line's star and executive producer, expanded the number of appearances of the show, prompting to include major cities in Canada and the US. Now the four brilliant improvisers Ryan Stiles, Joel Murray, Jeff B. Davis, and Greg Proops will be front and center at Washington's Moore Theatre, where the smash hit show will be in full gear.
Comedy fans may recognize Stiles from his guest appearances on shows such as "The Drew Carey Show" and "Whose Line Is It Anyway?" During live shows, he is well-known for luring fellow improvisers into performing odd tunes on made-up album compilations. In addition, Stiles's Gordon Lightfoot impressions are always a hit with the crowd because they are so accurate.
American actor Joel Murray has starred in a wide variety of films and television episodes, including "Two and a Half Men," "Malcolm in the Middle, Criminal Minds," and "Blossom." The smooth Jeff B. Davis has been on numerous television shows, including" Whose Line Is It Anyway?" "The Drew Carey Show, " and "The Downer Channel." Finally, Greg Proops is a well-known American actor, stand-up comedian, and TV personality who has appeared on both the UK and US editions of Whose Line Is It Anyway?
Whose Live Anyway? has been a hit across North America for many years, and this may be due to the fact that the audience is made to feel like an integral part of the performance. In this one-of-a-kind performance, the audience plays a crucial role. So, bring your ideas to Moore Theater on March 5; if they're good enough, you could just be invited to join the cast! If that doesn't excite you, then we don't know what will. So grab your tickets now!