Moore Theatre - WA | Seattle, Washington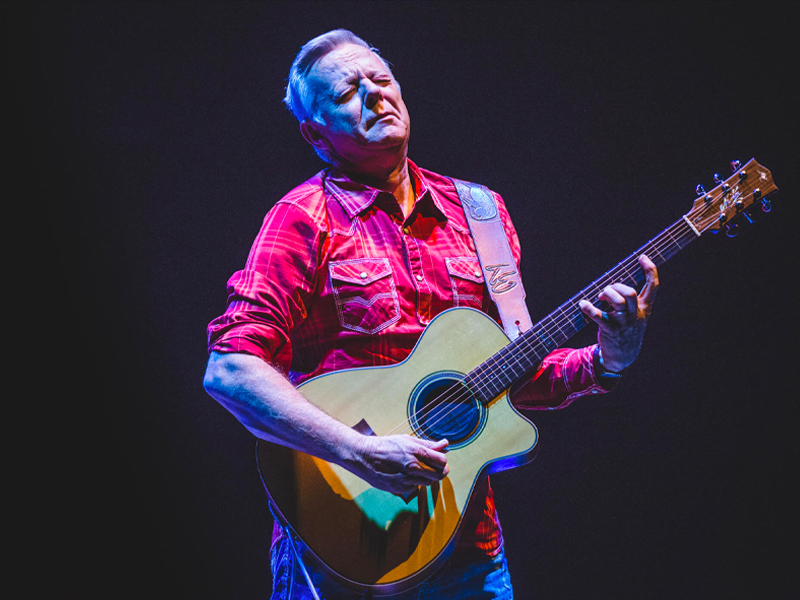 Welcome your March with a bang! Join hundreds of fans this March 1 at the Moore Theatre and immerse yourself in a guitar-slinging show of one of Australia's icons. Yes, we are talking about the legendary musician Tommy Emmanuel bringing his 2024 tour to the famous Seattle, Washington, venue. Known for his engaging stage presence and storytelling that goes straight into your soul, Emmanuel will ignite the show with a mix of original compositions and classic hits. See the guitar virtuoso perform passionately and emotionally as he sports his jaw-dropping fingerpicking skills. Are you excited to witness Tommy Emmanuel perform his chart-topping hits "Angelina," "Lewis & Clark," "Fields of Gold," and "Deep River Blues," among many others? From original compositions to Beatles Medley, Tommy will offer nothing but the best, memorable performance that will leave fans asking for more. Joining him on this exciting show are American dobro player Rob Ickes and singer-songwriter Trey Hensley. With these talented artists coming together for a single night, this is undoubtedly one of the shows you don't want to miss. Click the "Get Tickets" link to order your tickets today.
Tommy Emmanuel is an Australian guitarist who brought rock sensibilities to the country. His style combines blues, country, rock, and jazz improvizations. Before he dabbled in his solo career, he was a session player for multiple bands and was working as a songwriter for other artists. His prior job experiences would help boost his career when he transitioned in 1988. From the get-go, he was a famous musician, notably with electric and traditional guitars. This popularity was solidified when more and more people fell in love with his music as time passed. Due to his contribution to the Australian rock scene, he was inducted into the Australian Roll of Renown in 2011.
Tommy Emmanuel was taught by his mother to play the guitar when he was only four, which she did so that he could accompany her when she played her lap steel guitar. At six, he fell in love with country trailblazer Chet Atkins' music and decided to be like his idol from then forward. Being in a family of musicians, he became a touring musician at a very young age. He spent his childhood moving from town to town and city to city with his family, performing from one venue to another. Sadly, his father passed away in 1966. That same year, Australian country pioneer Buddy Williams noticed Tommy and his brothers' musical talents. He took them under his wing, and they continued to tour. This event would lead Tommy to become a session performer for bands and become a songwriter.
In 1988, the bright musician decided to go solo. His debut, "Up From Down Under," came to positive acclaim. It went on to receive two ARIA awards. His next big release was the 1993 "The Journey," which was an international hit. In 1997, his dream became a reality when he collaborated with Chet Atkins for "The Day Finger Pickers Took Over the World." Overall, he produced 28 studio albums. Many of these records charted and were commercially successful. His most recent album is "Accomplice Two," which came out this year.
Tommy Emmanuel will perform at the Moore Theatre on March 1, 2024. Ticket sales for this show are now available!