Moore Theatre | Seattle, Washington
A life-changing experience comes your way this Saturday, October 1, as the world-renowned Long Island Medium, Theresa Caputo, graces Seattle fans with her live readings and incredible presence at the Moore Theatre. Both believers and skeptics will surely be enthralled as the enigmatic psychic medium and television star will deliver healing messages to audience members. Like her previous shows, Caputo will give people comfort knowing that their departed loved ones are still with them, just in a different way. Feel a roller coaster ride of emotions as Caputo shares personal stories about her life and explain how her gifts work. Grab your tickets for the "Theresa Caputo Live: The Experience" and be amazed at this once-in-a-lifetime encounter. Click on the "Get Tickets" link now to order your tickets!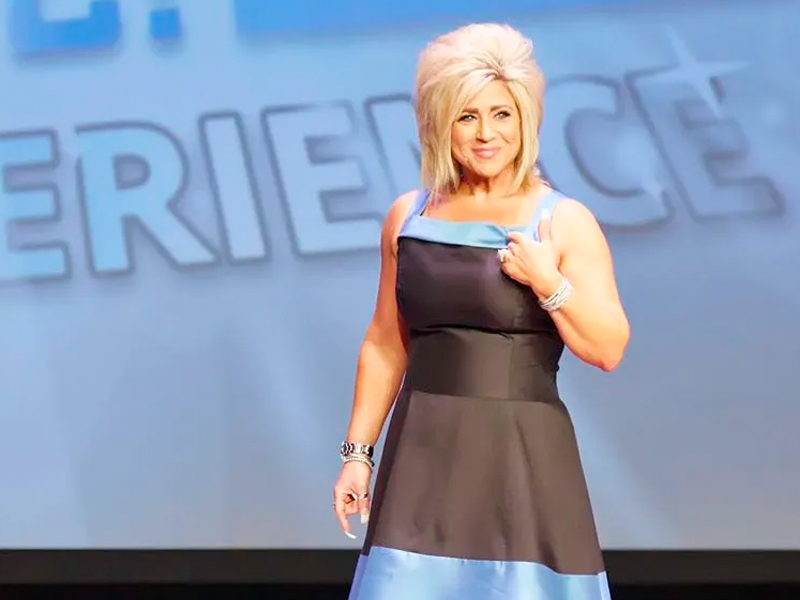 Theresa Caputo is a psychic medium known for her TLC show "Long Island Medium." Her ability to sense supernatural beings began at the age of 4. According to her, she was able to harness her ability when she was 20, and ever since, she has used it to communicate with departed individuals. She has been a medium for more than 20 years now and has helped many people reconnect with late loved ones. "When I accepted my gift, I wanted to use it to deliver healing messages that would help people learn, grow, and embrace life," she wrote on her site.
She is an accomplished author. "There's More to Life Than This: Healing Messages," "Remarkable Stories," "Insight from the Other Side," '"Good Grief," "Heal Your Soul,"' "Honor Your Loved Ones," and "Learn to Live Again" are some of her books, which are New York Times Bestsellers. Recently, she started a podcast called "HEY SPIRIT!" which won an Ambie Award for the "Best Personal Growth Spirituality."
Apart from doing readings, writing books, and working on her podcast, she is on tour for her "Theresa Caputo Live The Experience." She will be in Seattle, Washington, on Saturday, October 1, to do her show at the Moore Theatre. Reserve tickets now!