Moore Theatre | Seattle, Washington
Roars of laughter will surely echo in the walls of Moore Theater this November 12 as some of the country's top female stand-up comedians bring their A-game in the highly anticipated stop of the "Wait Wait Stand Up Tour" in Seattle, Washington. Join Cristela Alonzo, Maeve Higgins, and Helen Hong in a night of female dominance and hilariousness. Hosted by the iconic stand-up comedian and veteran "Wait Wait… Don't Tell Me!" regular Alonzo Bodden, the show is a treat to those loyal fans of the famous comedy podcast. If you want to enjoy an entire evening of brilliant stand-up comedy from these incredibly talented panelists, this is your chance to have a good time. Get your tickets now and experience one of the most hilarious events of the year. Click on the "Get Tickets" link to reserve your tickets.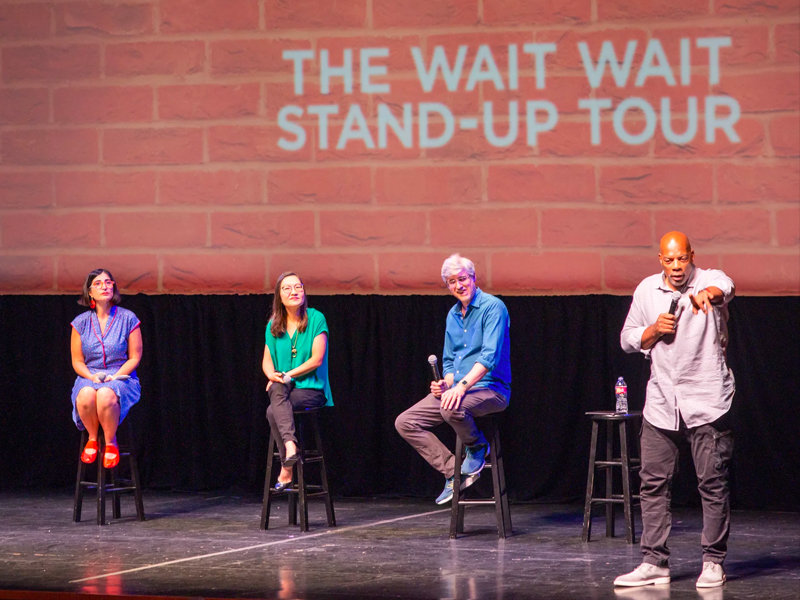 As one of the most successful radio shows in comedy history, "Wait Wait… Don't Tell Me!" is one of those shows that evolved with time while staying true to its essence of bringing fun insights about the happenings in the world. Thus, it is no surprise why it has become a hit after years of its conception. For those who have not listened to the show (you should), you are missing out on a humorous take on the week's news.
Live performances of "Wait Wait… Don't Tell Me!" have resumed for its 24th season after being postponed during the pandemic. It will be exciting to see the panel perform live again after so many years. Doug Berman, the show's creator, has remarked that the stand-up tour has the smarts and surprise of Wait Wait, but it's a little rawer, with more laugh-out-loud moments. He pointed out that an hour of "Wait Wait" may not be enough for all die-hard fans to get to know the show's panelists. Thus, they are bringing the show to the road again for a more enhanced comedy experience.
The tour will be stopping at select towns this fall, including Seattle, Washington's Moore Theatre, on November 12, 2022. This is your chance to spend an evening in good company with some of the world's brightest and funniest minds. Don't waste time, and get your tickets now before they run out.