Moore Theatre | Seattle, Washington
With a real, down-to-earth bluesy sound, The Tesky Brothers have become an essential part of the genre. Their superb sound will leave you truly feeling inspired and massively uplifted. They've recently released their third album, "The Winding Way," and to celebrate, they're hitting the road for a truly once-in-a-lifetime tour that will see them stop over at the iconic Moore Theatre on Friday 27th October 2023. Fans can expect to witness raw energy with a type of passion that is sure to make them feel a certain type of way, there is nothing else like it on the planet, so you've gotta be there to check 'em out!!! All the real fans are going, so expect tickets to sell out… aaannnnddd that leaves you in a tight spot unless you act now, right on this site, by clicking the "GET TICKETS" button. Grab yours while you still can and be ready to have one of the most unforgettable expereinces!!!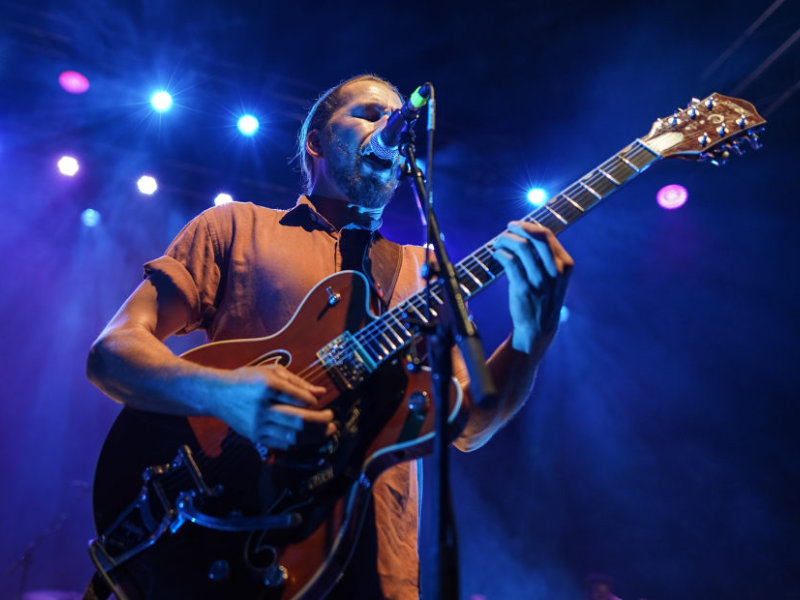 The Tesky Brothers, brothers in real life, Sam and Josh Teskey, came together in 2008, along with Brendon Love and Liam Gough, to form one of the most outstanding bands of our time. Created in Australia, they have become one of the purest musical geniuses out there. Their sound was as if Otis Redding had joined Wilson Pickett and created a soulful band with jazz and r&b influences. Their "salt of the earth" sound is truly remarkable, and fans cannot help but feel the emotion and passion in their music.
During the time of their formation right up until 2017, the band honed their skills by playing at parties and in the streets to the point where they started seeing success. That year, they released their debut album, "Half Mile Harvest," produced in their home studio. The album made the ARIA charts and went all the way up to number one.
The momentum they gained allowed them to sign a deal with Downtown Music Publishing in 2018 and later, in 2019, signed with Mushroom Music Publishing, Ivy League Records, and Glassnote Records. They also took home the Levi Music Prize, which helped them financially export their music out of Australia. Late 2019 saw their second album, "Run Home Slow," being released, which entered the ARIA charts at No. 2. That album contained the single "Carry You," which became a gold record as certified by ARIA, and the album also took home ARIA's "Best Blue and Roots Album as well as Best Group.
Now in 2023, they released their third album, "The Winding Way," which contained the first two singles released prior, "This Will Be Our Year" and "Oceans of Emotions." Rolling Stone Australia even called it "a more mature and 'classy' record" that "takes the songs in really interesting new directions."
At this show, you can be sure to be wowed every single minute, as the band's discography is pure gold. It will be one of the best experiences of your life, and you cannot afford to miss it, so be sure to secure your tickets right now before the rest of the fans beat you to it.