Moore Theatre | Seattle, Washington
The Mars Volta makes their monumental return with a long-awaited U.S. tour! The progressive rock band ended their ten-year disbandment and will embark on a 2022 trek, set to make 12 stops in major cities, including Seattle, Washington! On Friday, 14th October 2022, The Mars Volta will be lighting up the stage at the Moore Theatre! Fans can count on the Texas-native band to perform all their hits, fan favorites, and some new songs, including their latest single, "Blacklight Shine." If you're an old or new The Mars Volta fan, this is your chance to experience their epic high-energy sets. So grab your tickets now and witness the band's phenomenal return to the stage at the Moore Theatre!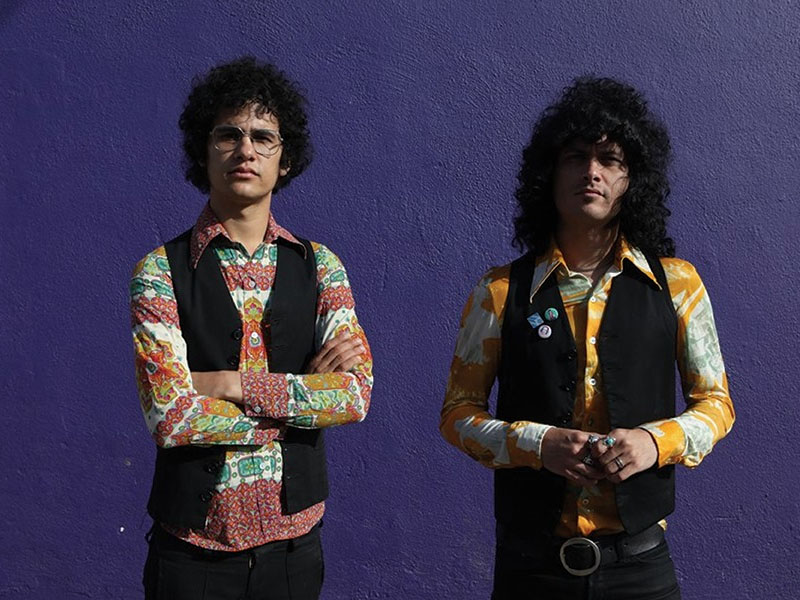 After a ten-year absence, The Mars Volta surprised fans with a brand new single, "Blacklight Shine." This song is their first effort since they dropped their last studio release, Noctourniquet, in 2012. In true The Mars Volta fashion, the song's unveiling was preceded by a temporary art installation before they officially released to the public. Art spectators were greeted with a large cube situated at the Grand Park in Los Angeles. Upon stepping into the cube, an audio-visual presentation of The Mars Volta's story is turned on with some science fiction blended with biographical details. Aside from a nifty art exhibition, the release of "Blacklight Shine" was accompanied by a black and white short film directed by band member Rodriguez Lopez. As expected, the single received wide critical acclaim and serves as a significant mark that The Mars Volta is officially back in business.
Composed of members Omar Rodríguez-López, Cedric Bixler-Zavala, Eva Gardner, Marcel Rodriguez-Lopez, and Willy Rodriguez Quinones, The Mars Volta was formed in 2001 after Rodríguez-López and Bixler-Zavala left their band At The Drive-In. In 2003, The Mars Volta dropped their first album, De Loused, in the Comatorium. The debut album performed remarkably on the mainstream chart, peaking at number 39 on the Billboard 200. Apart from the U.S., the album entered the charts in five other countries. The album, which was featured in several "Best of the Year" lists, spawned the hit singles "Inertiatic ESP" and "Televators." Five years after their debut, The Mars Volta dropped their highest-charting album, The Bedlam in Goliath. Preceded by its hit single, "Wax Simulacra," the 2008 studio effort debuted at number 3 on the Billboard 200 and entered the charts in 18 other countries.
Tickets to see The Mars Volta take the stage at the Moore Theatre are now up for grabs!