Moore Theatre | Seattle, Washington
Due to popular demand, The Mars Volta adds another date for their stop in Seattle, Washington! On Saturday, 15th October 2022, The Mars Volta will perform their second night at the Moore Theatre! The recently reunited progressive rock band, known for their monumental hits "The Widow," "Wax Simulacra," and "The Malkin Jewel," are embarking on an extensive North American tour this fall. The Texas-based band recently ended their ten-year breakup and is currently promoting their two new singles, "Blacklight Shine" and "Graveyard Love." If you love The Mars Volta, this is your opportunity to see the monumental prog-rock band return to the stage at the Moore Theatre!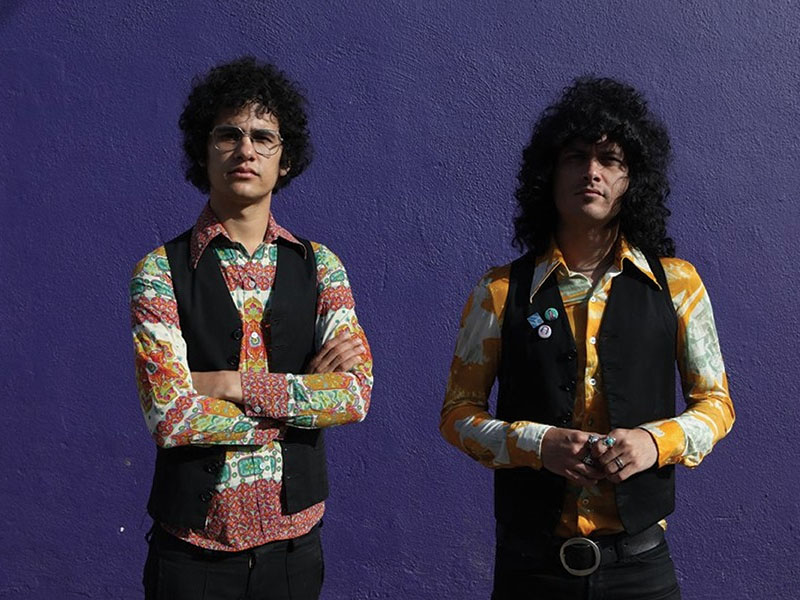 Not long ago, The Mars Volta displayed a mysterious cube at Grand Park in Los Angeles. The art installation, displaying photos and videos of the band's history, served as their declaration that the band was back in the business. The cube also offered an early listen of the band's first single in ten years, "Blacklight Shine." The single's official release coincided with a black and white short film directed by band member Omar Rodriguez-Lopez. One month later, the band announced the release of their second single, "Graveyard Love," since the reunion. Band member Cedric Bixler-Zavala posted a cryptic message on social media ahead of the song's release. The statement read, "They will seek your ruin and burn your lands because if they can't have you, no one can." Like its predecessor, "Graveyard Love" was accompanied by a short film upon its release on July 8.
One year before the band's breakup in 2013, The Mars Volta released their sixth album, Noctourniquet. The highly-acclaimed studio effort entered the Billboard 200 chart at number 15 and entered the top 10 of the Top Rock, Top Alternative, and Top Tastemakers Albums charts. Inspired by children's nursery rhymes, the concept album also charted in 12 other countries, apart from the U.S. Another noteworthy The Mars Volta album was released in 2008. The band's fourth studio release, Bedlam in Goliath, took the number 3 spot on the Billboard 200 and charted in 18 other countries. The album spawned the hits "Goliath" and the Grammy-Award-winning single, "Wax Simulacra."
Tickets to see The Mars Volta's much-anticipated show at the Moore theatre are now available!