Moore Theatre | Seattle, Washington
There's exciting news for Seattle indie-pop fans: The Marias are taking over the Moore Theatre on Thursday, 11th August 2022! The indie-pop sensation, known for infusing jazz, psychedelic rock, and soul, will be delivering an exhilarating performance of their biggest hits, including "Otro Atardecer," "Carino," "I Don't Know You," and plenty more! The show at the Moore Theatre is part of The Marias' extensive U.S. tour of 19 dates spread across summer and fall. If you love some high-energy indie pop music, you should grab your tickets now and check out The Marias at the Moore Theatre!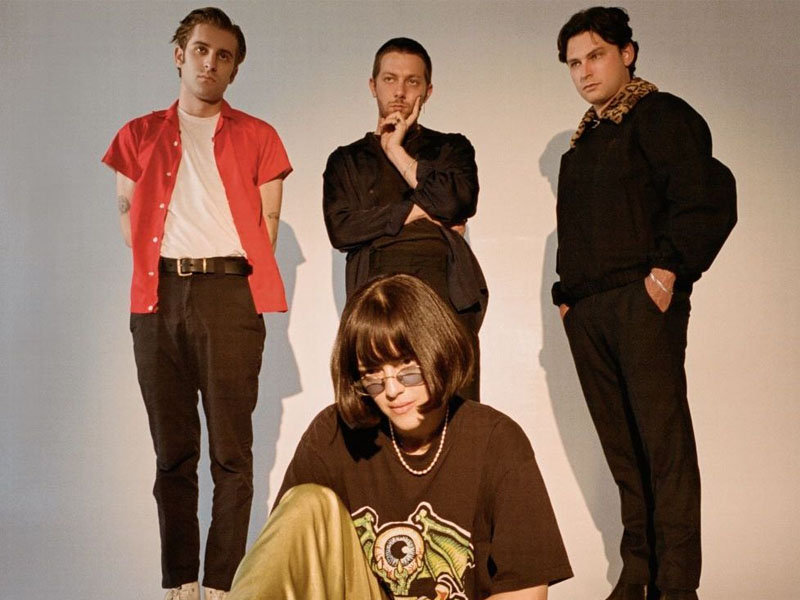 The Marias is an eclectic pop band composed of singer María Zardoya, drummer Josh Conway, keyboardist Edward James, and lead guitarist Jesse Perlman. The Los Angeles-based band led by Zardoya and Conway has been one of the hottest live acts in town since the release of their landmark single, "Hush," in 2021. The single topped Billboard's Adult Alternative Airplay. The band's debut album, Cinema, peaked at number 176 on the Billboard 200 chart upon its release. In the same year, the album was nominated at the Grammy Awards for Best Engineered Album, Non-Classical. This 2022, the Marias will be supporting Cinema with an extensive headlining tour and a couple of special guest performances for Halsey's Love and Power Tour.
With a wonderfully eclectic music style, masterfully produced tracks, and several exciting covers of contemporary hits like Britney Spear's "…Baby One More Time" and Radiohead's "Exit Music for a Film," there is no question why The Marias are one of Los Angeles' most beloved indie bands. In 2021, the Los Angeles Times called The Marias "the perfect indie band for L.A. kids," while Grammy.com featured the band in an episode of Press Play at Home.
Tickets to see The Marias lighting up the Moore Theatre are now available! Score your tickets now, and don't miss this chance to see why The Marias are at the forefront of L.A.'s hottest bands!