Moore Theatre | Seattle, Washington
Are you ready for the ultimate comeback of one of the most famous rock bands from the Midwest emo scene? If you don't know what we are talking about, let us remind you of the greatness of Sunny Day Real Estate. Yes, the Seattle-based band is back after more than a decade of hiatus. This is a piece of good news for all the band's loyal fans, who still listen to SDRE songs all these years. Catch the band's original members on their North American Tour, which will kick off this December. Grab some tickets for their stop at Moore Theatre this December 22 (Sunday). Mark your calendars and prepare to sing along to their classic hits, such as "Seven," "Rain Song," "Pillars," "Roses In Water," and many more. Hit that "Get Tickets" button to secure your tickets here.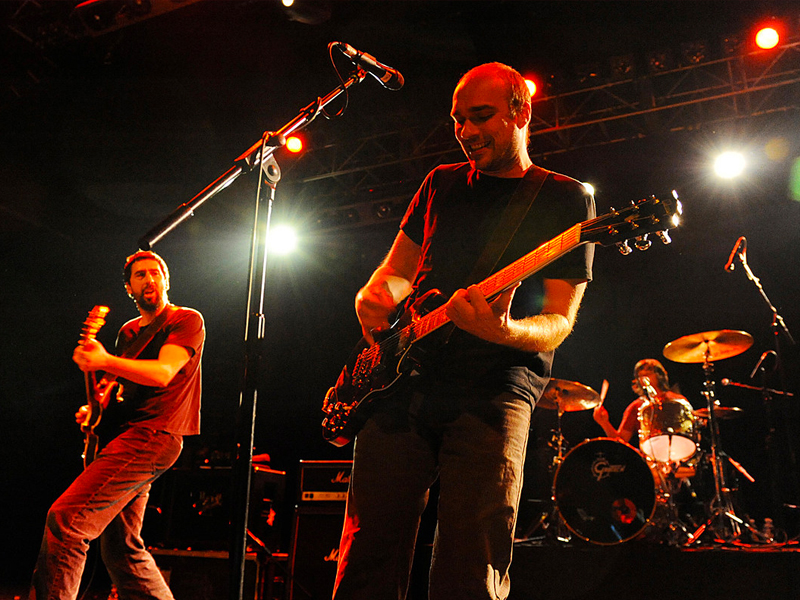 Primarily labeled as an emo band, Sunny Day Real Estate sports different types of sounds, ranging from post-punk, post-grunge, and alternative rock. The band is originally composed of Jeremy Enigk (lead vocals), William Goldsmith (drums), Dan Hoerner (lead guitar), and Nate Mendel (bass). The band released their critically-acclaimed debut album "Diary," much to fans' and critics' delight. But despite how great things were going for the band, they broke up just right after releasing their second album. Nate Mendel and William Goldsmith joined Foo Fighters while lead vocalist and guitarist Jeremy Enigk embarked on a solo career. They regrouped in 1997 and released two more albums: "How It Feels to Be Something On" in 1998 and "The Rising Tide" in 2000. They eventually disbanded again in 2001. They reunited again in 2009 for a series of shows, but they didn't release new records.
In a surprising turn of events, the band announced that they would embark on a North American Tour this year. According to a press release, the tour will feature original members Jeremy Enigk, Dan Hoerner, and William Goldsmith. Bassist Nate Mendel, currently a member of Foo Fighters, will not be on the lineup. Joe Skyward, who was also a former bassist of the band, passed away in 2016 after losing the battle with prostate cancer.
The tour, which will stop at more than 20 cities all over the country, will kick off in mid-September in Kansas City. The band, The Appleseed Cast, will open for Sunny Day Real Estate in all of their shows. The band will make a stop at Seattle, Washington's Moore Theater this December 18. Don't forget to show your love and support to this band we all missed. Grab your tickets here by clicking the "Get Tickets" button.