Moore Theatre | Seattle, Washington
Loyal fans of the Midwest emo scene's pioneer band, Sunny Day Real Estate, are in for a treat this December as the "Rain Song" hitmakers will cap off their 2022 North American Tour with a two-night back-to-back concert at the Moore Theater. This reunion concert will undoubtedly ignite your yearning for the emo band that has been on hiatus for over a decade. Catch the band perform their greatest hits, such as "In Circles," "Friday," "Pillars," "Roses In Water," and several others. If you haven't had the opportunity to see SDRE in their glory days, this is your chance to redeem yourself! Watch the Seattle-based band rock their home state's famous venue this Saturday, December 17. Get your tickets now and join the band in celebrating the music that has become a part of many people's lives! Click the "Get Tickets" button to secure your tickets for the show!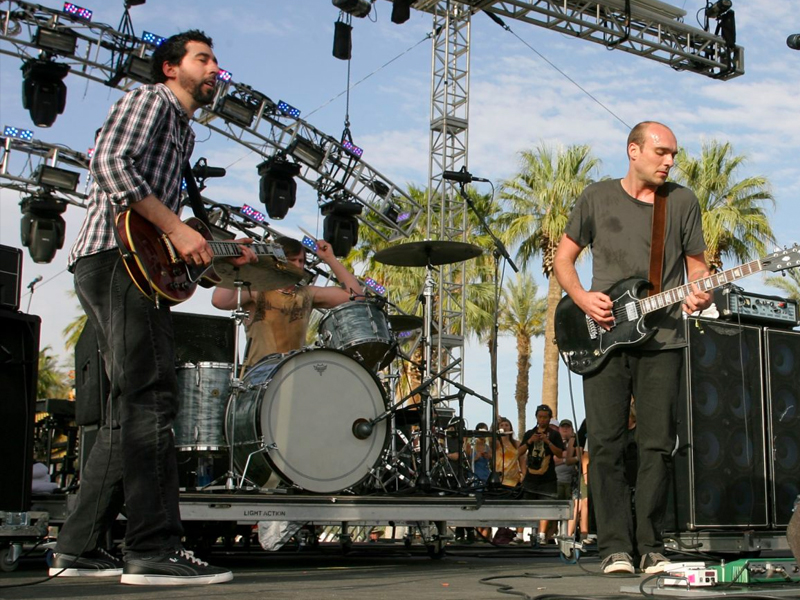 After over a decade of hiatus, the emo band Sunny Day Real Estate announced that they would embark on a North American Tour. This is a piece of shocking yet pleasing news for all fans of the band. In a press release issued by the band, the tour will feature original members Jeremy Enigk, Dan Hoerner, and William Goldsmith. Bassist Nate Mendel, currently a member of Foo Fighters, will not be on the lineup. Joe Skyward, also a former bassist of the band, passed away in 2016 after losing the battle with prostate cancer.
Sunny Day Real Estate is slated to perform in over 20 cities all over the US. The tour will commence in mid-September in Kansas City's Mammoth Live. The band will be joined by The Appleseed Cast for every date on tour, including their stop at Moore Theatre on December 17. The Appleseed Cast is an American rock band from Lawrence, Kansas, that is acclaimed for their albums "Low Level Owl (Vol I and Vol II)," "Two Conversations," "Peregrine," "Illumination Ritual," and others.
Sunny Real Estate's concert on the said date is the first of the two-night show at Moore Theatre. Since the band is proud of their humble beginnings in their home state in Seattle, they chose to end their tour in the famous Seattle venue. This is expected to be a heartfelt show that will feature the songs that defined the band's career. Thus, it would be a memorable event that you shouldn't miss. Don't forget to show your love and support to this band we all missed. Grab your tickets here by clicking the "Get Tickets" button.