Moore Theatre | Seattle, Washington
Fans of music know there is NOTHING! else like the sound of a band performing live, and no one does it better than St. Paul and The Broken Bones. Since their accidental inception, this incredible band has become one of the HOTTEST acts in town, and now they are coming to the MOORE THEATRE on Wednesday, November 15, 2023, as part of their brand-new tour, "ANGELS IN SCIENCE FICTION," which coincidentally is their latest studio effort. Everybody knows the only way to really experience them is LIVE, so you can expect to be absolutely blown away by their incredible talents. Of course, the venue, with its world-class facilities and state-of-the-art sound system, will only serve to elevate the event to very high levels of quality. You can't afford to miss out on this once-in-a-lifetime event, so be sure to grab your tickets from this site right now by clicking the "GET TICKETS" button, which is located above. It will truly be the best decision you make all year.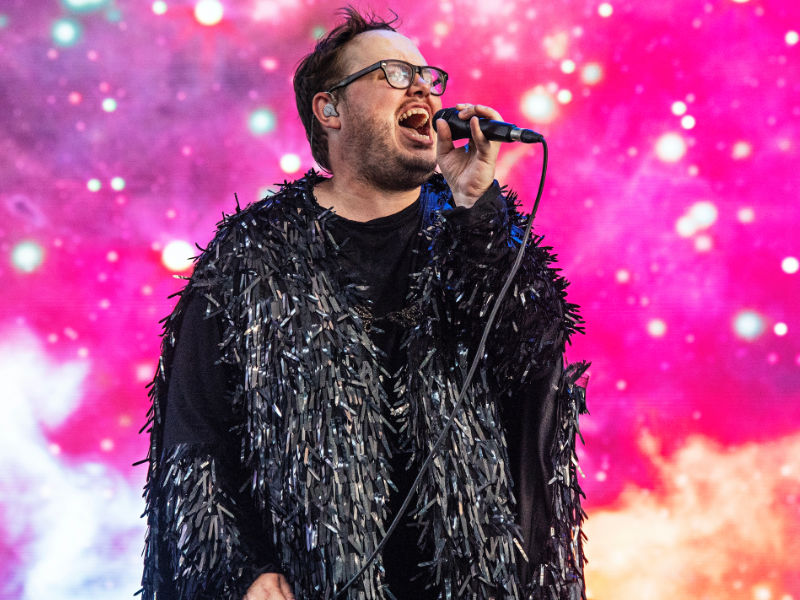 St. Paul and the Broken Bones are one of those bands that fans just can't get enough of, but their start almost never happened. The duo, Paul Janeway and Jesse Phillips, met in the early 2000s and decided to work on a project at the Ol' Elegante Studios in 2012 before parting ways to pursue separate paths. However, realizing that their teamwork was pure chemistry, they decided to create a band. Later, to round out the group, they added Amari Ansari, Al Gamble, Chad Fisher, Kevin Leon, Allen Branstetter, and Browan Lollar, and together they have become some of the most incredible soul acts on the planet.
Their debut album, "Half the City," hit the ground running with critical reception to the point where they were performing at some of the biggest festivals around, including Glastonbury, Coachella, and Lollapalooza. They've even shared the stage with Elton John, and NPR, Rolling Stone, Spin, and more have all given the group praise.
Later they would release "Sea of Noise," "Young Sick Camellia," and "Alien Coast," and with each new album, they would develop their sound even further, adding elements such as disco, funk, and soul. Their latest album, "Angels in Science Fiction," adds a whole new dimension to their already impressive sound. The project came about when Paul Janeway discovered he was going to be a father and decided to write several letters to his unborn child. Those letters would then become the inspiration for the album, and each letter would become a song. The songs have very deep meanings while maintaining the sound that people have come to love the band for.
This album is also the reason for the tour, and you can expect it to be nothing but pure magic as this 8-piece soul act takes you on an incredible journey into what music really should be. There is nothing else out there like this, so be sure to grab your tickets right now before they sell out. It will be the most unforgettable experience of your life, whether you are a longtime fan or just discovering their music.