Moore Theatre | Seattle, Washington
Indie-Pop sensation, Sophie Allison is Soccer Mommy, and she is bringing her brand-new "Shotgun" to the Moore Theatre on Tuesday, December 6th 2022! But don't worry, that's just the name of the new hit single, right off her brand-new'ish album, an album that got an absolutely perfect score by Albumism critic Jeremy Levine. So, grab some tickets and come hear it live!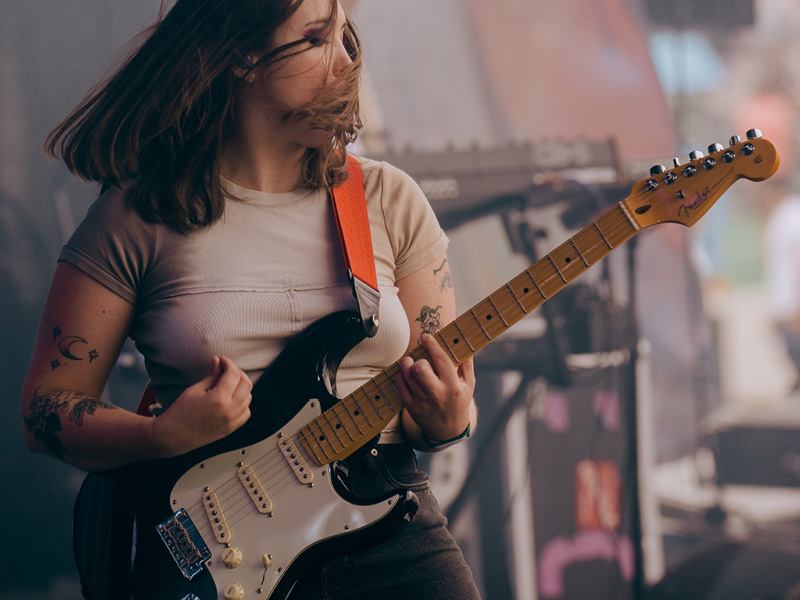 Sophie Regina Allison, aka Soccer Mommy, is a singer-songwriter from the musical city of Nashville, in Tennessee. Sophie has been heavily involved with music since she first began playing guitar at age six! Then in high school where she studied guitar and played in the swing band, and finally in 2015, Sophie began posting her home-recorded songs to Bandcamp as Soccer Mommy, over the summer when she was about to leave for college. The next year she enrolled in Music Business at the Steinhardt School of Culture and played her very first show as Soccer Mommy at the community art space, Silent Barn in Bushwick, Brooklyn, which landed a record deal with Fat Possum.
Her first full-length album as Soccer Mommy, For Young Hearts, was released in 2016, her second album, Collection, was released in 2017, and finally her first proper debut album, Clean, was released in March 2018, and she toured the album with Paramore and Foster the People on the first half of their 2018 summer tour and opened for Vampire Weekend in the fall.
This year Sophie brought out her third studio album, Sometimes, Forever, in March. Featuring the singles, "Unholy Affliction", "Bones", "Newdemo" and the album's lead single, "Shotgun". Albumism critic Jeremy Levine gave the album an absolutely perfect score, saying that "it cements Soccer Mommy as one of the most exciting voices in indie pop." It charted at number 137 on the Billboard 200.