Moore Theatre | Seattle, Washington
Sebastian Yatra comes to Moore Theatre, Seattle, on Wednesday, September 7th, 2022. Yatra revealed his North America Dharma Tour dates on February 22nd. The tour will kick off on August 25th 2022, from Houston. After 22 gigs at notable locations like Miami, San Juan, Chicago, New York, Los Angeles and Montreal, Yatra will wrap up with his last show at Coca-Cola Music Hall on November 12th, 2022. Sebastian Yatra will be promoting his latest album, Dharma, on the upcoming tour. Dharma has already gained massive popularity and was listed at number 1 on Billboard's Latin Streaming & Latin digital song sales charts. The Colombian singer is ready to rock the stage, go get your tickets now and make your evening memorable!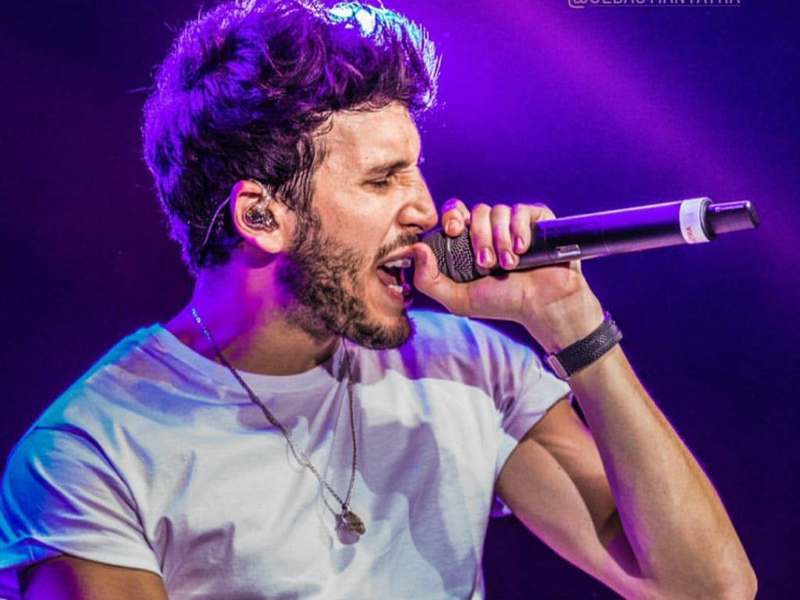 Colombian singer, guitarist and songwriter Sebastián Obando, also known as Sebastián Yatra, started his career with Latin pop and released many songs in his home country genre, reggaeton. He got his first breakthrough in 2016 from his song, Traicionera, followed by Robarte un Beso with famous star Carlos Vives. Song, Robarte un Beso won El Premio ASCAP award in 2018. Later, 2019 was a fantastic year for Yatra as he closed out as the most important pop Latin artist of his generation and most-streamed Latin pop artist. In the same year, he also won The EMA award for Best Central American Artist and got nominated for multiple Latin Grammys. His album, Fantasía, topped the Billboard's Latin Pop Albums Chart.
Sebastian Yatra has never limited himself to a specific genre, and his nature of exploring new music is widely recognized and appreciated. He produced music with different artists such as Natti Natasha Daddy Yankee and Jonas Brothers throughout his career. He also produced a famous bilingual song, Runaway, which gained him a lot of popularity. Sebastian Yatra's melodic voice and romantic ballads take listeners to an extraordinary and nonpareil emotional journey. So hurry up and book your tickets right now to get a chance to see Sebastian Yatra's live performance at Moore Theatre on Wednesday 7th September 2022.