Moore Theatre | Seattle, Washington
One of the country's hottest rising R&B stars, Sabrina Claudio, is back on a big new era with the release of her fourth studio record, "Based on a Feeling". The ethereal R&B voice recently shared her two new singles "Put On Repeat" and "Better Version" that take her R&B spirit to the next level. Dominating the scene since her 2017 debut EP "Confidently Lost", she has since found herself at the center of critical acclaim for her fresh takes on the genre across her discography. Don't miss out on catching the one and only Sabrina Claudio live on stage at the Based on a Feeling Tour happening at Moore Theatre on Friday, August 26th, 2022. Book your tickets now!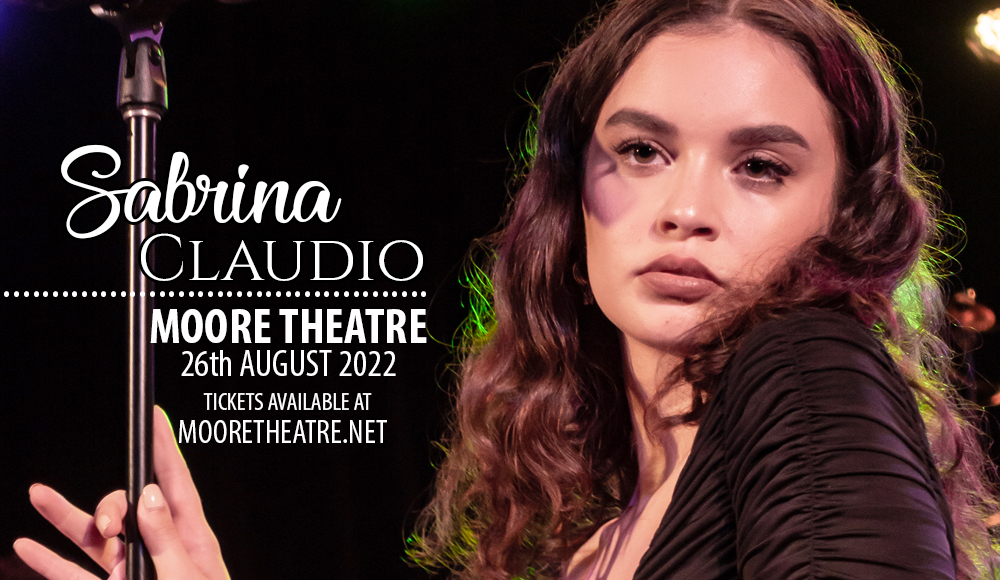 Emerging into the scene with her 2016 SoundCloud originals "Runnin' Thru Lovers", "Orion's Belt", and "Confidently Lost", Sabrina Claudio soon found her place, conquering the waves of the R&B scene with her vulnerable lyrical and melodic pieces of art that would soon earn her over 2 billion streams.
In May of 2017, her single "Unravel Me" peaked at 22nd place on Billboard's Twitter Emerging Artists chart, her follow-up single "Belong to You", hit #2. Her highly-acclaimed and crowd-favorite singles throughout her discography include "Unravel Me", "Frozen", "Warm December", "Christmas Blues" with The Weeknd", and "Don't Let Me Down" feat. Khalid.
With a slew of successful albums, EPs, and a mixtape, Claudio has definitely made a mark in the R&B scene for her "Music that floats in the air" as Varsity UK describes.
Last May 6th, the world rejoiced as Claudio finally released her much-awaited new album named "Based on a Feeling". "Based On A Feeling stems from the promise I made of only making decisions based on a feeling of love and pure intentions," said Sabrina. "I took this idea and allowed it to guide me through the creative process of this album in every single aspect and I could not be more fulfilled with the final result."
With a new record where she continues to exude her signature sensual and soulful sound that lyrically tells her stories, Sabrina shares "I'm so beyond proud of this evolution that is Based On A Feeling,". With the album making rounds among fans and R&B enthusiasts, Claudio expressed her thanks for everyone's support by sharing on an Instagram caption, "Thank you for the love, it's been too much for my little heart to handle."
Catch Sabrina Claudio's big new era come to life on stage at the Based on a Feeling Tour happening at Moore Theatre this August 26th. It definitely feels right, so book those tickets now!