Moore Theatre - WA | Seattle, Washington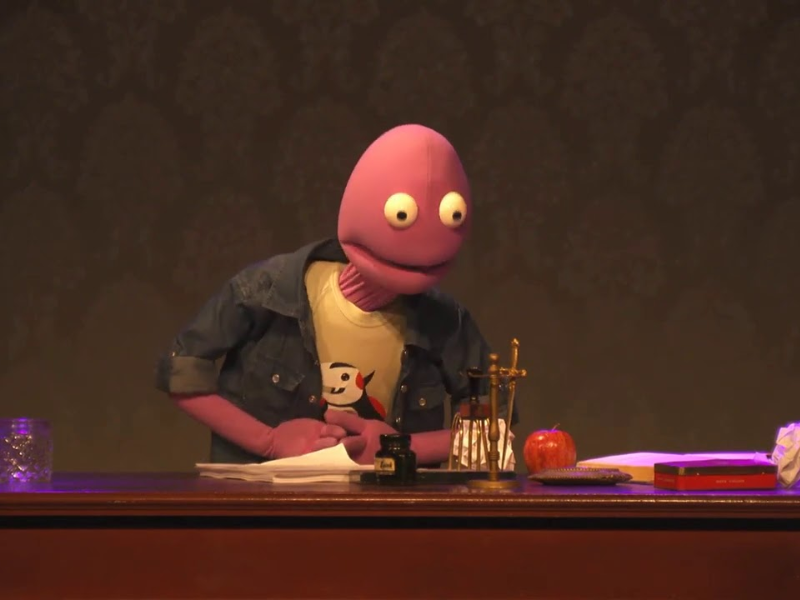 Australia's beloved purple puppet/alien/comedian is comically campaigning LIVE on Sunday, November 5 at the Moore Theatre for his Feltopia World Tour! Randy Feltface has been running the standup circuits since he was a ball of yarn eighteen years ago, and he isn't stopping now. Famous from his many Australian TV appearances—including ABC's six-part series Sammy J & Randy in Ricketts Lane—our headlining act spreads laughter in each of his live exhibitions teeming with hysterical wisdom, music, and tirades. Pressured by popular demand, Randy Feltface extends the Feltopia World Tour to cover North America this fall season. Fifteen dates have been announced so far. Five of which are set for the US, kicking off in Seattle, Washington at the historic Moore Theatre. The indoor performance venue promises an intimate (but not too intimate!) experience with your favorite textile-based comedian through its impeccable sightlines, ambiance, and on-stage utilities. That blue button above is your portal to see Randy Feltface LIVE, so click it and get your tickets now!
Randy Feltface, the world's foremost non-human standup artist, has gracefully made room in his schedule to visit us here in the United States for a long-awaited live comedy special! The extended Feltopia World Tour will see the Purple Puppet branch out from his home country of Australia, traveling the North American continent with fifteen shows en route, including five in US territories. He'll be crossing the cold Canadian border to get to us, so let's give Randy a warm welcome when he arrives at the Moore Theater on November 5!
"Randy is utterly hilarious, his anecdotes come out of thin air but oh boy, they leave the audience in stitches. That's the appeal, just nonsensical humour which does at times come close to the bone, but in a classy and very reflective manner."
Uncertain times call for unconventional measures. The Feltopia World Tour will be Randy Feltface's official campaign for a better tomorrow and, most of all, better comedy! The Melbourne-based comedian approaches eighteen years in the standup circuit, establishing a cult following from his unique sense of observational humor. He's very knowledgeable. In fact, Randy's tales and tirades often incorporate pieces from literature, history, and philosophy. So much so, that once you stop laughing from his act, you'll be left in confused awe, wondering how you practically got lectured by a puppet.
He doesn't want to believe it, but Randy's actually operated and voiced by verified human Heath McIvor. That minor detail aside, our felt-faced headliner has pulled off five SOLD-OUT tours in the past six years, including last year's Inhale/Exile series. He has also appeared in several acclaimed shows, with his TV debut in ABC's Sammy J & Randy in Ricketts Lane. When it comes down to the nitty-gritty stats, Randy boasts over 1.7 million TikTok followers, 120 million Youtube views, and a Best Comedy Award from the Perth Fringe World Festival.
"I've never experienced xenophobia since no one has ingrained biases about the way I look. So I'm in this incredible position of privilege to disarm folks and then talk about a whole range of subjects," Randy patiently explains in an interview with Fest Magazine's Tamara Mathias.
Seattle, Washington's Moore Theatre will be the honored host of the Feltopia standup show on Sunday, November 5. Worthy of Randy Feltface's glorious presence, the indoor performing arts venue offers a historic backdrop for the occasion and world-class amenities for the audience. So come on and buy your tickets now before they sell out!