Moore Theatre - WA | Seattle, Washington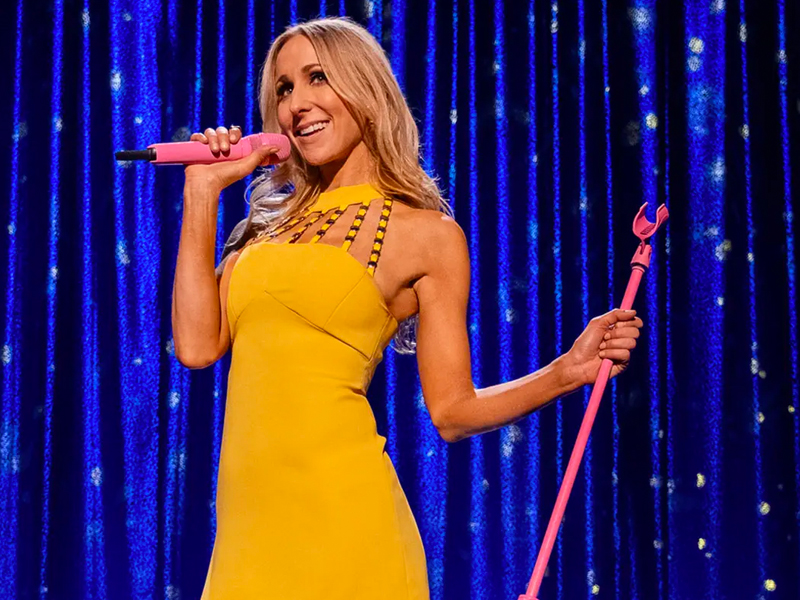 A night of outrageous and unapologetic comedy. That is what you can expect from the Good Girl herself, Nikki Glaser, this December 16, as she brings her stand-up comedy tour to Seattle, Washington. Call all your girl friends and boy friends and laugh your way to the Moore Theatre on this epic Saturday night. The 39-year-old comedian will sport her effortless comedic prowess to transform the famous Seattle venue into a haven of fun and laughter. Be amazed as Glaser brilliantly says what she thinks without holding back. It may be dubbed "The Good Girl Tour," but we are warning you. Glaser can be naughty — and she is hilariously good at it. You are in for a comedic feast like no other when you attend her show. Tickets for this one-night-only performance are expected to sell out quickly, so don't delay making your reservation. For ticket information and details on how you can secure the best ticket prices, click the "Get Tickets" link.
Nikki Glaser, or Nicole Rene Glaser, is one of the top female comedians in the industry today. Known for her unapologetically outrageous comedy, she has garnered several followers on social media. Her honest and forthright comedic delivery is something that her fans love about her. Who wouldn't? She has the ability to drop truth bombs on people without holding back. Her sketches are funnier than the rest, and this is especially surprising given that she plays the prim and respectable woman at the beginning.
At age 18, Glaser decided she wanted to try stand-up. She planned to major in English literature at university. Comedy was definitely an opportunity for her to perfect what she was learning in her lessons. She's the kind of person who can make anything entertaining. She began performing her sketches publicly as a senior and making appearances at open mic nights all throughout town.
In 2009, she finally made waves as an up-and-coming comedian by appearing in numerous primetime TV gigs. She made an appearance on Jay Leno's The Tonight Show that same year. The year 2009 proved to be her year as she started to become in demand. She even appeared in the "Punching the Clown," a comedy film starring the comedian Henry Phillips.
Like most comedians, Glaser began venturing into podcasting. Giving her the platform to discuss things dear to her, she started podcasting in 2011. She joined Sara Schaefer as co-host of the podcast "You Had to Be There." Up until 2014, she was a regular on the show. Their unique comedic chemistry quickly garnered them popularity, and by 2013, they were hosting their own late-night chat program, "Nikki & Sara Live." Her success as a host on these series has also demonstrated her natural abilities in that role. Both her current solo podcast, "Nikki Glaser Podcast," and her previous Comedy Central podcast, "Not Safe," with comic Dan St. Germain, are among her most well-known shows. She also ventured into radio shows in addition to her podcasting and television hosting.
Over the years, she has made a name for herself as one of the most important women in comedy. She made deals with giant streaming services, Netflix and Amazon Prime, for stand-up comedy specials. Her Netflix special, "Bangin," is a popular comedy special on Netflix, which is garnering thousands of views. The one-hour special deals with "sex, sobriety, and getting over her own insecurities." These may be strong themes, but Glaser effortlessly makes light fun of these.
As part of her "The GOOD Girl Tour," Nikki Glaser will stop at Seattle, Washington's Moore Theatre on December 16. If you are looking for a night filled with fun and laughter, be sure to reserve your tickets now. Click the "Get Tickets" link to order yours right away.