Moore Theatre | Seattle, Washington
Trip-hop icons Morcheeba are coming to North America this fall. The duo is embarking on a 16-date trek to promote their latest album, Blackest Blue, released in 2021. If you're a fan of the band and live in Seattle, you're in for an incredible fall season because the much-awaited tour includes a stop at the Moore Theatre on Monday, 17th October 2022! You can expect Morcheeba to cover all their hits and classics, like "Enjoy the Ride," "Part of the Process," and many more. So hurry up and grab your tickets to see this once-in-lifetime show by Morcheeba at the Moore Theatre!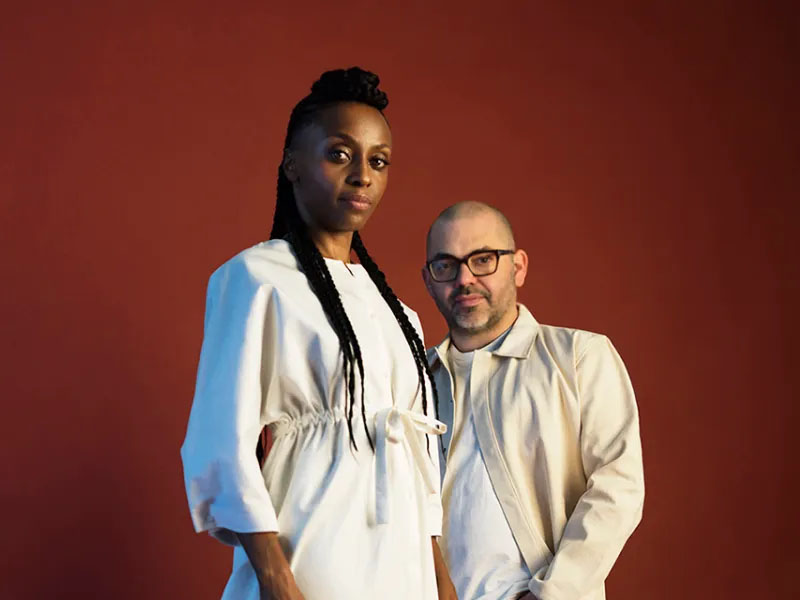 Morcheeba released their tenth studio effort, Blackest Blue, in May 2021. The album was preceded by singles, "Sounds of Blue," "Oh Oh Yeah," and "The Moon." The record was met with critical acclaim, with some writers referring to the new material as "fresh and stunning," "pleasant to listen to," and "elegantly crafted." After 27 years in the music industry, the electronic-hip-hop fusion band consistently kept their listeners on their toes with their ever-evolving sound.
Morcheeba has released ten studio albums, and their music is a mix of alternative, electronica, hip-hop, R&B, and rock. Founded by brothers Ross and Paul Godfrey, the band recruited Skye Edwards to sing lead vocals. With a DJ/producer, multi-instrumentalist, and an exemplary singer in the mix, the trio created groundbreaking music that attracted a cult following.
The band released their debut album, Who Can You Trust, in 1996. The record charted in the U.K. at number 59 and eventually earned a gold certification from the British Phonographic Industry. The debut effort was followed by a highly successful sophomore record, Big Calm, in 1998. Big Calm climbed to number 18 on the U.K. charts and entered the charts in other countries. By their third album, Fragments of Freedom, Morcheeba finally crossover into the U.S. market. The 2000 album featured the hit "Rome Wasn't Built in a Day," which placed at a humble 113 on the Billboard 200. For the rest of their release, Morcheeba continued to perform well in the U.K. charts and other countries in Europe and Australia. Today, Morcheeba tours as a duo after Paul Godfrey left the band in 2014.
Tickets to see Morcheeba light up the stage at the Moore Theatre are now available! If you love easy listening, you should check out these trip-hop veterans on Monday, 17th October 2022!