Moore Theatre | Seattle, Washington
Are you ready, mirfandas!? Miranda Sings comes to the Moore Theatre on Friday, December 2nd 2022 for a special live show! Grab some tickets and get ready for the ultimate Miranda experience, featuring singing lessons, voice coaching, super off-key pop songs, some hate mail, and some inappropriate Broadway, among all the other randomness that is a Miranda Sings Live show! So, what are you waiting for? Come meet your perfect YouTube and TikTok celebrity in the flesh!
This show is open to all ages and is rated PG13 due to some adult references and expletives that appear briefly.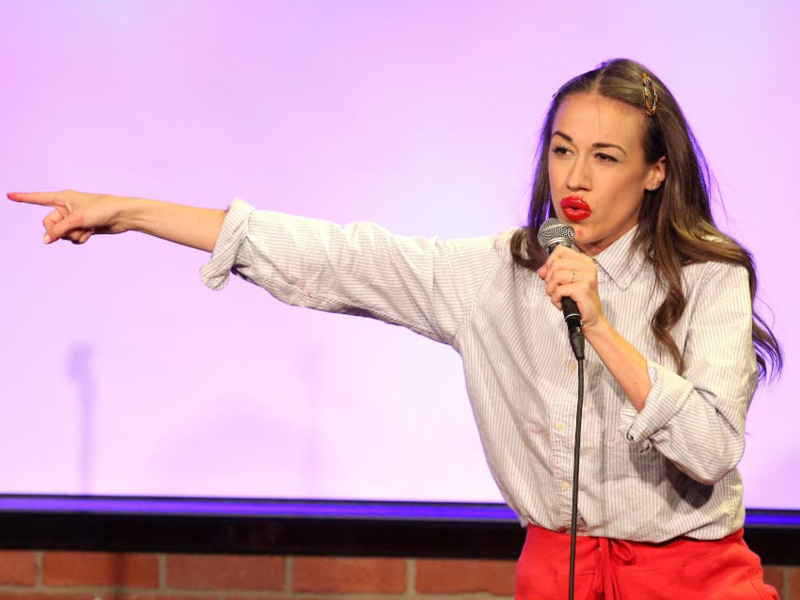 The fictional character Miranda Sings was created in 2008 by comedian, actress, singer and YouTube personality Colleen Ballinger. Miranda is a comically talentless, egotistical, misguided and quirky, eccentric, narcissistic, yet endearing character that sings and dances badly, gives inept "tutorials", recounts her daily activities, discusses current events that she often misunderstands, collaborates with other YouTubers, rants about her critics, while reading examples of hate mail directed at the character on social media, to which she responds with her catchphrase: "Haters Back Off!"
The Miranda Sings YouTube channel has accumulated more than 2 billion views with 10 million subscribers, and more than 12 million TikTok followers and 6 million Instagram followers. Ballinger first brought Miranda to the live stage in 2009, performing in cabaret spaces and later in theaters in New York, London, and other cities in the US, Canada, Europe, Australia and elsewhere, and has now been touring regularly since 2014.
The act includes Miranda's signature off-key singing of pop music hits and Broadway show tunes, with introductions focusing on the character's backstory. Featuring a delivery full of malapropisms, mondegreens and spoonerisms, the acts incorporate interaction with audience volunteers, giving a "voice lesson" to, or singing a duet with, Broadway or other musical celebrities, reading hate mail, seeking a boyfriend, and singing while being stabbed through the neck in her "magic trick."