Moore Theatre - WA | Seattle, Washington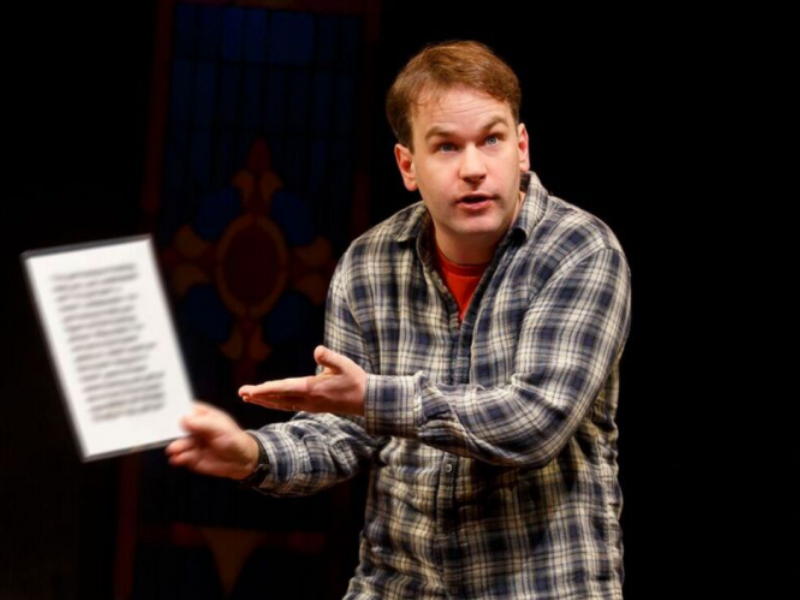 Step aside, everybody! Mike Birbiglia is going to blow the doors off the Moore Theatre on January 20, Saturday evening. Listen to an elaborate chain of mismatched stories, each offering hysterical twists and thought-provoking nuggets of wisdom. Best known for "My Girlfriend's Boyfriend," "Thank God for Jokes," and "The New One" standup specials, the multi-awarded comedian never fails to tickle a laugh out of even the most stoic of audiences! Mike Birbiglia is currently on board for The Old Man & the Pool's UK tour. Though recently, he announced a new series of shows for next year, with eight dates out so far. This stop at Seattle, Washington, will take place at the Moore Theatre, the city's oldest active theatrical venue. Here, you can experience a captivating contrast between the event's modern tone and the stage's lovely historical backdrop. Tickets are selling like hotcakes! Get yours now and catch Mike Birbiglia LIVE on January 20, Saturday, at the Moore Theatre.
The self-proclaimed Kenny G of comedy returns, ready for another story-topping match with himself on January 20. Mike Birbiglia is aiming for the Moore Theatre, so drag your friends there and watch his LIVE standup special together!
"He's a wonderfully charming storyteller, and his timing is perfect. His humor is light and funny, and he punctuates his shows with sweet little nuggets that really stay with you."
Mike's still on the road for the West End stint of The Old Man & the Pool, but he already announced a new string of North American shows for next year. The tour has 8 dates scheduled so far, with a two-day stop in Seattle, Washington.
Ol' Birbigs here makes a legitimate case for being the best storyteller in the world of standup. His routines–an intricate web of seemingly unrelated stories–effortlessly pull crowds into trance-like fascination. But stay on your guard! If you don't, Mike will pull the metaphorical rug off your feet with a spit-takingly hysterical spin you'll never see coming.
"I think that as a comedian or an artist, you can decide to give yourself to the audience, or you can decide to look really cool and have people admire you. The artists that I tend to enjoy are the ones who give themselves to the audience," the 45-year-old artist shared in a one-on-one.
Outside standup comedy, Mike Birbiglia explores his craft in many other forms. He has written NYT Bestselling books, directed critically praised movies, and starred in widely loved television shows. His crowning glory, however, is the legendary run of his three standup specials: "My Girlfriend's Boyfriend," "Thank God for Jokes," and "The New One."
In terms of awards and accolades, Mike has a Sundance Film Festival Audience Award, a double clinch of Outstanding Solo Performance from the Drama Desk and Outer Critics Circle Awards, and a Standup Comedian of the Year honor from the Just For Laughs Festival.
The Moore Theatre, an 1800-seat performing arts center, will host Mike's jaunt in Seattle. As you enter, you'll witness Byzantine-Italianate interiors that extend to the intimate stage and seating areas, a wonderful contrast to the show's contemporary approach.
Watch Mike Birbiglia struggle to make a great first impression LIVE on Saturday, January 20, 2024, at the Moore Theatre, Seattle. Book your seats now!