Moore Theatre - WA | Seattle, Washington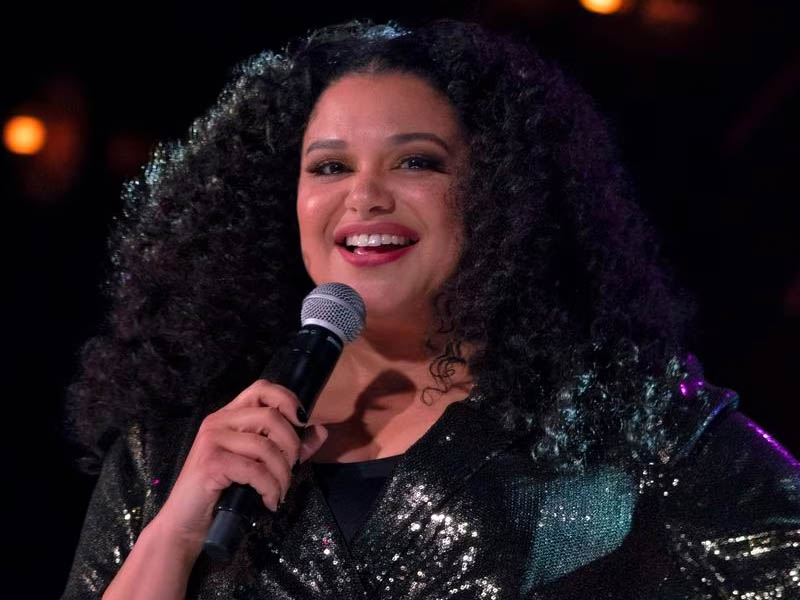 If you're looking for some great laughs to lift your spirit, you should check out Michelle Buteau's The Full Heart, Tight Jeans Tour! The iconic comedian is currently making waves in the stand-up comedy scene due to her impeccable timing, relatability, and incredible jokes! As one of North America's rising stand-up comedy stars, it's only logical that she sets out on a national trek! On Friday, 29th September 2023, Michelle Buteau is set to deliver her highly-anticipated show at the Moore Theatre in Seattle, Washington! This much-awaited performance is guaranteed to induce plenty of laughs, side-stitching cackles, and more! Don't be surprised if Buteau's hilarious punchlines make you laugh until you cry! Don't miss this incredible event as Buteau lights up Seattle's favorite entertainment destination, the Moore Theatre! Surely, you'll have an ecstatic time watching the rising star comedian in the comfort of the venue's top-tier facilities! Hurry and secure your tickets now before it's too late!
The newest Netflix star, Michelle Buteau, is not your typical funny woman. Her sarcastic humor and incredible relatability have put her in the spotlight. She has been doing stand-up comedy since 2001 but began gaining traction in 2017. She was even listed by Esquire as one of the top ten comedians to watch. In 2018, she began hosting her hit podcast, Late Night Whenever!, which was described by Time as one of the best podcasts of the year. Michelle Buteau was definitely on the rise, and when 2019 hit, she skyrocketed to the top with her numerous projects.
She appeared in several notable cameos in feature films, such as Isn't It Romantic, Someone Great, and Always Be My Maybe, as well as in TV series, like First Wives Club and Tales of the City. She began earning a reputation for her "scene-stealing cameos." However, she also gained substantial commercial recognition for her stand-up comedy act. In 2020, Buteau began hosting the reality show, The Circle on Netflix. She also appeared on Netflix is a Joke. Her stand-up routine, Welcome to Buteaupia, amassed numerous rave reviews from fans and critics. The New York Times wrote, "This sets the giddy tone for this Netflix show, a shot of joy from a comic whose jubilantly witty delivery features signature quirks that can make any joke funny." The review goes on to add, "There's a touch of Sandra Bernhard glamour to this comic, and in a time when the real world feels grim, a visit to Buteaupia can be a perfect vacation." The following year, her performance in Welcome to Buteaupia won her a 2021 Critics' Choice Television Award for Best Comedy Special.
As Buteau sets out on one of her first major tours, fans who love hearing hilarious anecdotes are guaranteed to enjoy Buteau's amazing storytelling. Her stories about relationships, traveling, in-laws, and her Dutch husband have never failed to make the entire room erupt in laughter! So if you're keen on watching her at the Moore Theatre this fall, you will indeed have a great time!
Experience the Full Heart, Tight Jeans Tour by securing your tickets now to Michelle Buteau's stand-up comedy show at the Moore Theatre on Friday, 29th September 2023!