Moore Theatre - WA | Seattle, Washington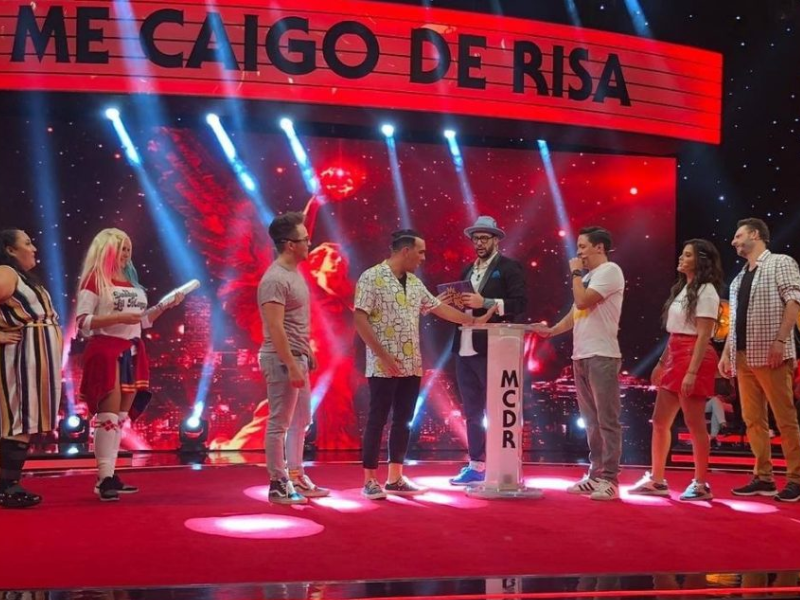 Face their challenge head-on and stand toe-to-toe against the Mi Caigo de Risa gang this Sunday, February 4, at the Moore Theatre! Originally a hit TV program on Mexico's Channel 5, this comedic production crosses borders for the first time, with twelve shows set in the United States until mid-February. Faisy, Ricardo Margaleff, Mariana Echeverría, Ricardo Fastlicht, Mariazel, and even Yurem are bringing their entire arsenal of wacky games guaranteed to put your wits and reflexes to the test! Trivia battles. Spontaneous dance-offs. Lip reading contests and many, MANY more! There's fun for everyone here, so don't be shy and take your place! Ready? Set. Play! Kicking off in the Lone Star State, Mi Caigo de Risa will hold its second exhibition here at the Moore Theatre—a renowned auditorium featuring exceptional amenities, ambiance, and comfort. Don't miss your chance to goof around with Mi Caigo de Risa this February - get your tickets now!
The uproarious comedy game show Me Caigo de Risa takes off from its original Mexico tour to present its official premiere in the US of A! The highly anticipated series of live exhibitions has twelve dates lined up so far, starting in Texas and heading for East Coast cities within four months. On Sunday, February 4, the tour will hit the Moore Theatre in Seattle, Washington, for another round of hysterical games and antics!
Your favorite dysfunctional family challenges you to a battle of skill and unabashed hilarity! Butt heads with Faisy, Ricardo Margaleff, Mariana Echeverría, Ricardo Fastlicht, Mariazel, and Yurem in a LIVE replica of the critically acclaimed Channel 5 program. Airing its first episode on March 4, 2014, Me Caigo de Risa is the Mexican adaptation of the original French entertainment show Vendredi tout est permis avec Arthur (tl. Friday anything goes with Arthur). It's produced under the Televisa media company alongside Eduardo Suarez, Yahir Vega, and Virginia Ramirez, with director Mauricio Castillo at the helm. The show has also recently concluded its ninth season last July to resounding praise.
"This show is freaking funny whether you speak Spanish or not; indeed, it's good for helping you learn Spanish. A good-looking and energetic cast, fast-moving improv party games, and skits done at a 23-degree angle. What more do you want out of TV?"
Get your game face on for the barrage of contests straight from your television screen! From guessing games to dance-offs to wordplay runs to trivia challenges, Me Caigo de Risa can entertain for days on end! Random guests from the crowd will be picked to join the cast in spontaneous acts and skits that'll have everyone else howling in laughter. There's no chance to be shy here, so brace yourself for a zany good time you'll never forget!
Hosting this lively event is downtown Seattle's Moore Theatre, one of the nation's most revered venues for the performing arts. With luxury seating for 1,800 guests, excellent acoustics, and impeccably lit interiors, it's the perfect setting for the comical spectacle.
Let yourself loose on this fun Sunday outing with Me Caigo de Risa LIVE on February 4, 2024, at the Moore Theatre. Tickets are selling fast - grab yours now while you still can!