Moore Theatre | Seattle, Washington
Book your tickets for Saturday the 25th of June 2022 at the Moore Theatre to join country and folk superstar Mary Chapin Carpenter for an evening of her live music. Chapin Carpenter is touring this year and is bringing tracks from her latest album, 'The Dirt And The Stars' to audiences. Chapin Carpenter's career has spanned decades and some of her most popular well-known songs, such as 'Passionate Kisses', 'Come On Come On' and 'Down At The Twist And Shout', have become classic tracks. Don't miss out on your chance to watch one of the greatest folk artists and secure your tickets now for 06/25/2022 at the Moore Theatre.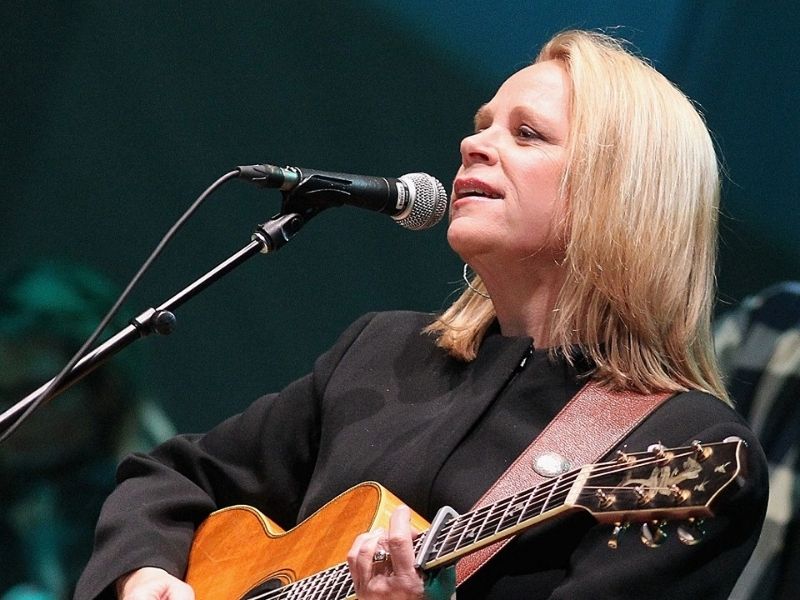 Mary Chapin Carpenter is one of the only 15 women artists voted into Nashville's Songwriter's Hall of Fame, wowing the globe with her catchy tunes and inspiring lyrics that reflect on the many journeys, ups and trials of life. She has won 5 Grammy Awards and released 15 studio albums. Her most recent album, titled 'The Dust And The Stars', is Chapin Carpenter's first album since her 2016 release 'The Things That We Are Made Of', and is an intimate reflection and pondering on challenging questions during unprecedented times. The album is a celebratory collection of tracks that mark the irreplaceable wisdom gained through experience whilst encouraging all to find the best of themselves. In the title track of the album, Chapin Carpenter's earthy vocals run with the rhythm of the instruments beautifully, giving more depth to the sad and contemplative lyrics, and 'Farther Along and Further In' and 'Everybody's Got Something' are universally relatable reminders of how we are human. Chapin Carpenter said that her new album holds many themes but that 'they all come back to that initial idea that we are all constantly 'becoming' through art and expression'. Chapin Carpenter's performance will astound, her vocals legendary and her lyrics even more so, don't miss out on experiencing it for yourself.