Moore Theatre - WA | Seattle, Washington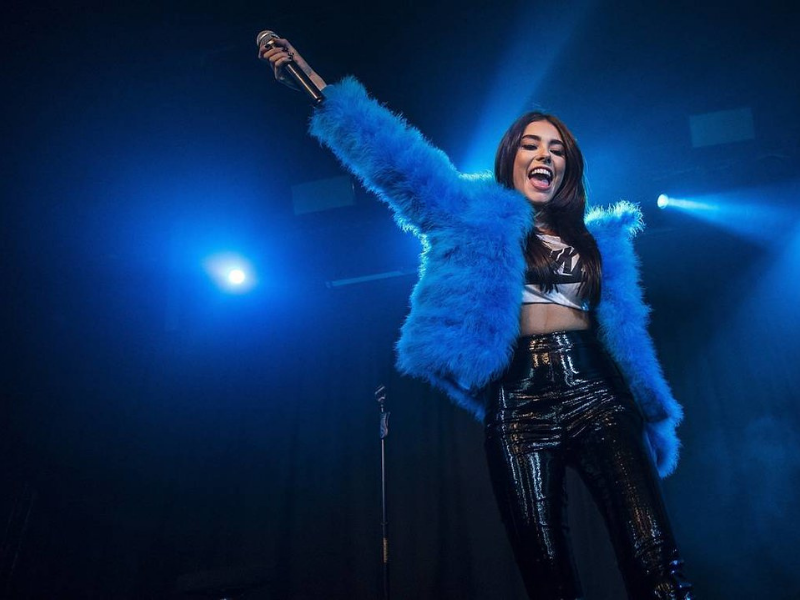 Platinum-selling singer Madison Beer just announced a huge global tour! The upcoming international trek penned "The Spinnin Tour" is taking Madison Beer across the globe, with multiple dates in her home country. She's making a stop in Seattle, Washington, and you wouldn't want to miss this. Check out all the details right here!
Madison Beer is bringing a live performance to the Moore Theatre on Saturday, the 8th of June, 2024. This is your chance to catch the popstar live as she sings her best and incredibly relatable songs for all her girls! This opportunity may never come again, show your support for your beloved singer by attending her show in your area.
Tickets to see Madison Beer in Seattle are on sale right now. They're selling super fast and tickets are almost sold out! If you want to come to the show, secure your tickets as fast as you can! Click 'GET TICKETS' now!
Madison is the real deal with a massive 2.4 billion streams globally. No cap. She's got this epic blend of pop, R&B, and soul vibes going on, and her voice? It's pure magic. When she hits the stage, it's like stepping into a whole new universe she's dreamt up, complete with stunning visuals and a captivating stage presence. Her latest album, "Silence Between Songs," is a masterpiece she wrote and co-produced. It's all about growth, deep thoughts, and feeling all the feels. Her honesty shines through in the lyrics, and you can really tell how much she has grown as a person over the years. Plus, her artistry shines through every aspect, from the music to the visuals.
She's gearing up for The Spinnin Tour, named after the first song on her latest album. The international tour is taking her to cities across Europe and North America and she's definitely super excited for it. You can expect Madison to sing tracks off of "Silence Between Songs," as well as some of her older hits. Tbh, we hope she sings "Reckless"! The ultimate sad girl anthem.
Now is the time to make plans for her show in Seattle, Washington. Set up the reminders on your phone for the 8th of June, 2024 because you're coming to the show! Call up all your friends and tell them they need to come with because it's going to be an unforgettable experience. What makes this show even better is Upsahl is joining as the opening act for Seattle! If you don't know her, she's an upcoming indie pop singer who released her debut album, "Lady Jesus," in 2021. She's an awesome performer too - go check her out! She has almost 3 million monthly listeners on Spotify, and she's on the way to becoming another big name in the industry. Stream her tracks before she blows up!
At this point, you're definitely convinced that you need to come to the show. So, go ahead and secure those tickets right now. Click 'GET TICKETS' to make your purchase. Don't worry if you're going with a group because our ticketing system will ensure that all of you are seated together!