Moore Theatre | Seattle, Washington
The legendary Lupita D'Alessio will not only make her presence felt this September 9 during her concert at Moore Theater, but she will also remind everyone why she remains one of Latin America's Greatest of All Time. Fitting to the name of her US concert tour this year, the 68-year-old Latin superstar screams "aquí estoy yo" (here I am) to signal her return to the concert scene after the pandemic. Grab your tickets for the show and let the acclaimed Mexican singer entertain you with new songs from her latest album. Joined by special guest María José, Lupita will perform her greatest hits, such as "Que Ganas de No Verte Nunca Mas," "Mudanzas" "Mentiras," "Ese Hombre," and many more. Don't miss the chance to witness the Latin music legend in a night of superb musicality and incredible showmanship. Book your tickets now!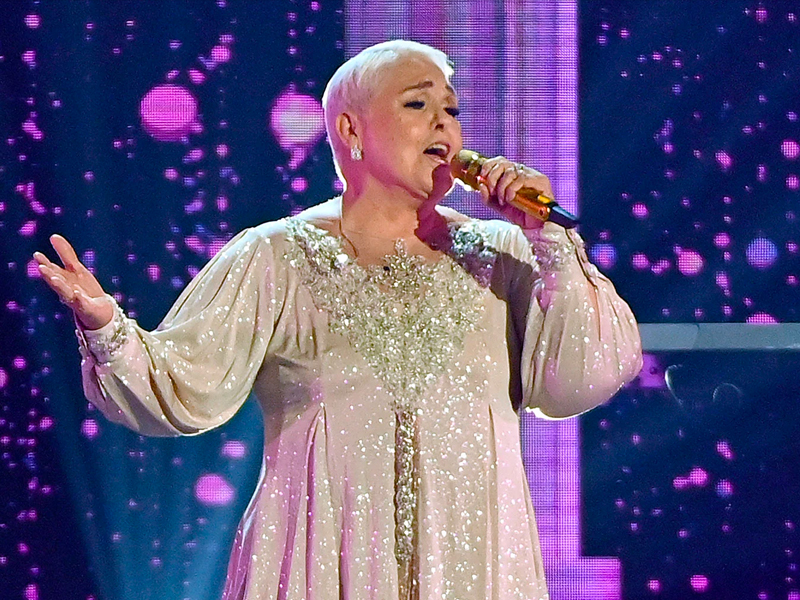 Mexican telenovelas are more memorable when Lupita D'Alessio has her songs and or acting as a part of them. In a career spanning 50 years, the veteran singer and actress has released 60 albums, contributed, and was a cast of 11 soap operas and sold 40 million albums. Her career started in showbiz as a part of her father's musical show "La Familia D'Alessio." In 1970, she moved to Mexico City and transitioned from acting to focusing on her music career. She competed in multiple international music competitions, many of which greatly influenced her popularity. In 1971, she won the Sanremo Music Festival, the most famous Italian song contest, for her cover of the Italian song "Il Cuore è Uno Zingaro" (The Heart is a Gipsy). In 1978, she won third place in the OTI Festival, a prestigious South American song contest, for her song "Como tú" (Just Like You). The latter led to her gaining so much popularity in Mexico, the beginning of her becoming an iconic actress and singer.
She recently received the Legend Award at the 2022 Latin American Music Awards for her timeless music and enduring career. This is an award given to Latin musicians "who at the very mention of their name conjures a vivid and vibrant image," according to Telemundo.
The legendary singer is currently in her "Aquí Estoy Yo Tour" that began in Mexico and will come to multiple US cities. One of these cities she will grace is the Moore Theatre in Seattle, Washington, on Friday, September 9. Former Kabah vocalist, María José, will join her.
To experience the magic of Lupita's music, book your tickets now! The "Get Tickets" button is just one click away.