Moore Theatre - WA | Seattle, Washington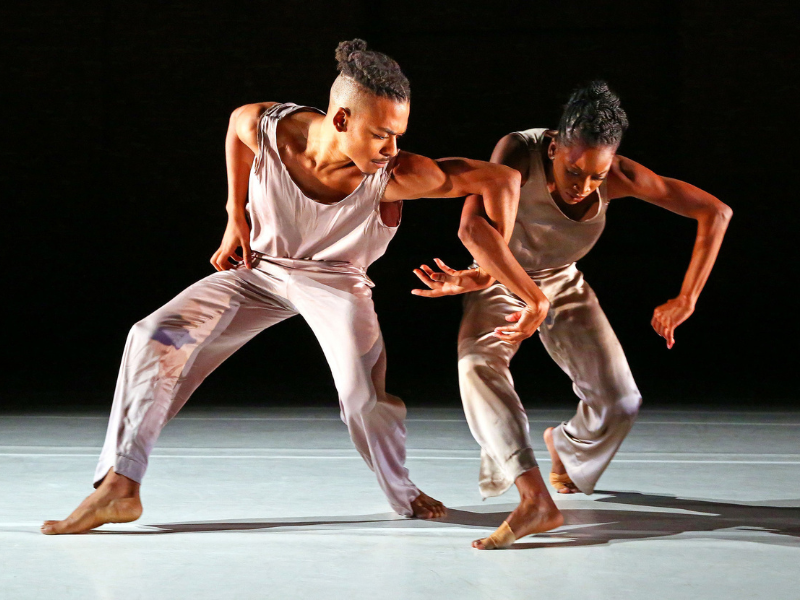 The world renowned choreographer KYLE ABRAHAM is bringing his talent and choreography to Seattle next year. A.I.M. by Kyle Abraham is a performance unlike any other. Creating a body of dance-based work that is galvanized by Black culture and history, the production showcases an important part of our society.
A.I.M by Kyle Abraham will be presented in partnership with On the Boards at the Moore Theatre in Seattle, Washington on Wednesday, the 21st of February, 2024. Witness the performing arts like never before as Kyle Abraham leads the choreography in this marvelous new production. He is known for his large body of works, including Untitled America (2016) for the Alvin Ailey American Dance Theater, The Runaway (2018) for New York City Ballet, The Bystander (2019) for Hubbard Street Dance Chicago, Only The Lonely (2019) for Paul Taylor American Modern Dance and Ash (2019).
Tickets to the show are available here by clicking 'get tickets.' Secure your spots right now before tickets sell out!
Kyle Abraham is an American choreographer and dancer. He founded his own company A.I.M by Kyle Abraham in 2006. A.I.M. stands for Abraham in Motion. The talented choreographer has produced many original works for A.I.M such as The Radio Show (2010), Absent Matter (2015), Pavement (2012), Dearest Home (2017), Drive (2017), INDY (2018), Studies on Farewell (2019), and An Untitled Love (2021).
"As an artist born in the late 1970s, I've experienced a change in society that brings me hope. My choreography is a reflection of that hope, but also lives in the reality of my experiences and the cultural work that still needs to be done." — Kyle Abraham
A.I.M by Kyle Abraham is on a mission to make a collection of dance-based work inspired by Black culture and history. The work, which was inspired by and created in collaboration with artists from several disciplines, combines a sensual and provocative language with a heavy emphasis on music, text, video, and visual art. While A.I.M is rooted in choreographer Kyle Abraham's aesthetic vision, it draws influence from a wide range of sources and movement styles.
It has been presented in various venues in both the United States and abroad, to which it received high acclaim. A.I.M by Kyle Abraham "one of the most consistently excellent troupes working today," by the New York Times. Kyle Abraham himself has received numerous awards for both this production and himself. The first-ever choreographic work Abraham created for A.I.M in 2006 was "Fading into Something Tangible," which made its premiere in Pittsburgh. It was greatly successful and he went on In 2010 to create The Radio Show. It is said that this was where he "delves into identity and personal history....Creating an abstract narrative around the loss of communication, he investigates the effects of the abrupt discontinuation of a radio station on a community and the lingering effects of Alzheimer's and aphasia on a family. Abraham mixes recordings of classic soul and hip-hop with contemporary classical compositions to create an eclectic score that evokes fond memories and a passion for what is lost."
Witness the power and grace of A.I.M by Kyle Abraham as they bring their outstanding performance to the Moore Theatre in Seattle, Washington on Wednesday, the 21st of February, 2024. The show will be presented in collaboration with On the Boards.