Moore Theatre | Seattle, Washington
If you are up for great laughs, the social media star and comedian Kountry Wayne invites you this February 24 to come to Moore Theatre for a stand-up comedy show that will leave you laughing the night away. Catch the son of Georgia as he stops at Seattle, Washington's famous venue, and experience his unique brand of comedy that will not only tickle your funny bone but will make you understand his unique personality. This show is part of Wayne's "Help Is On The Way Tour." So if you are having trouble coping with all the stresses of life and want a good show to relax and relieve all your anxieties, help is definitely on the way. Kountry Wayne is here! Grab your tickets now.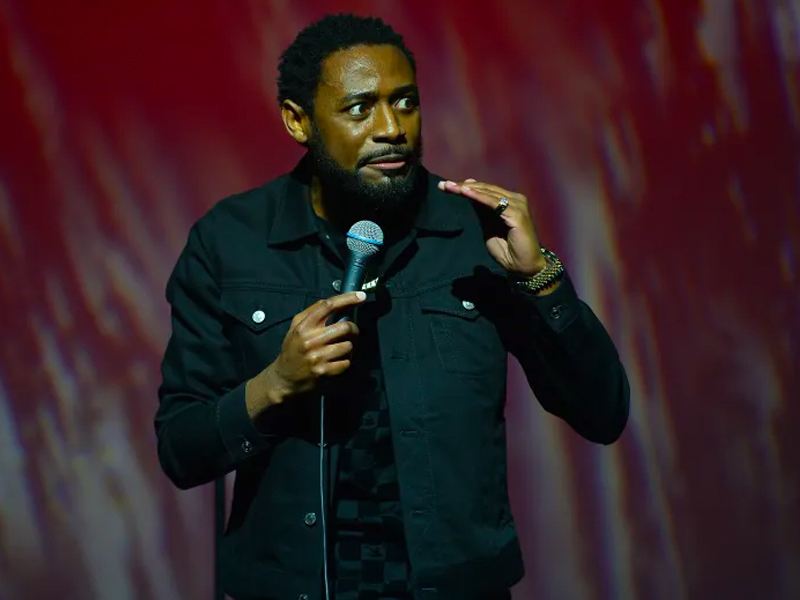 Kountry Wayne is an American comedian, actor, and social media star who has catapulted to popularity due to his comedy skits posted online. He is best known for his hilarious stand-up comedy routines, which often feature his signature catchphrase, "Y'all ready for this?"
Kountry Wayne was born in Waynesboro, Georgia, and began performing stand-up comedy at the age of 16. Apart from comedy, he also dabbled in rapping, which he did not continue. He quickly gained a following for his unique style of comedy, which often features jokes about his rural upbringing and his Southern accent. He has since become one of the most popular comedians in the world, performing sold-out shows in venues across the United States and Canada. In addition to his stand-up comedy, Kountry Wayne has also appeared in several films and television shows. Films in which he has appeared include "Brazilian Wavy" (2016), "The Turnaround" (2017), and "Holiday Heartbreak" (2020).
Kountry Wayne has also become a social media star, with millions of followers on Instagram, Twitter, and YouTube. He often posts comedic videos and skits, as well as behind-the-scenes footage from his stand-up shows. He also regularly interacts with his fans, often responding to their comments and questions. Wayne has 3.3 million Instagram followers, while he has 636,000 subscribers on his YouTube channel.
With his unique knack for making people laugh, Kountry Wayne is sure to continue to entertain people for years to come. If you are looking for a fun show in Seattle, catch the comedian at the Moore Theatre this Friday, February 24, 2023. Now is the time to get tickets!