Moore Theatre | Seattle, Washington
2022 is the last year EVER you will be able to experience the renowned band Kikagaku Moyo live on stage. To have that experience and hear the ethereal vocals and acid-tinged psych of this notorious band, book your tickets now to be at the Moore Theatre on Thursday the 29th of September. This is literally your last chance to watch Kikagaku Moyo live, so ensure you are a part of their final tour and say farewell to the band that has transcended the meaning of busking and jamming. Book your tickets now for the 29th of September at the Moore Theatre.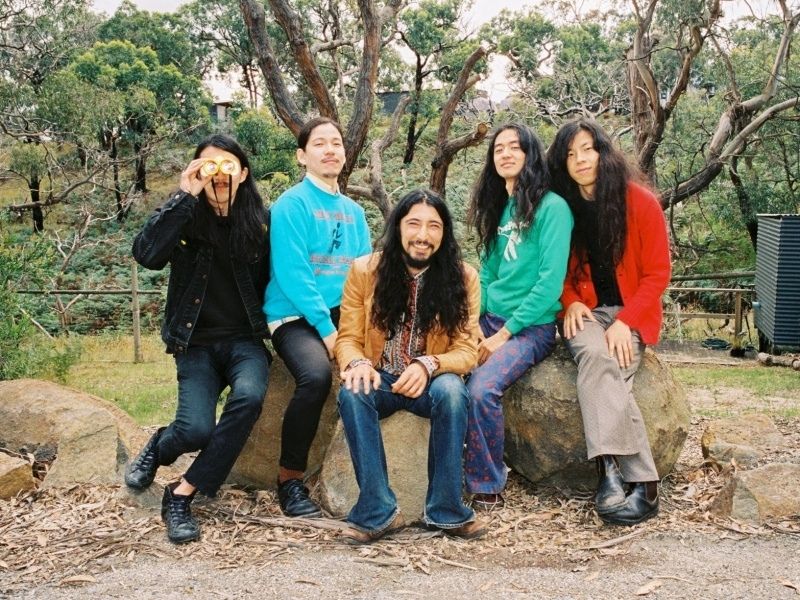 Earlier this year Kikagaku Moyo announced that after much 'discussion' they decided that once 2022 ended they would 'go on an indefinite hiatus' and that this was their 'last year as Kikagaku Moyo'. Yet, before the band say farewell, they are giving the world one final tour. Kikagaku Moyo are a band that take the definition of busking and jamming to another level, their music transcending the mere descriptions of melodies, rhythms and beats. Their debut self-titled album, released in 2013, had stunning blends of classical Indian music, traditional folk, acid-tinged psych and Krautrock, bringing Asian genres of music to a wider audience. Many of their songs are born from jamming and busking sessions, often in outdoor locations. Their track 'Can You Imagine Nothing?', from their debut album, was the result of a night spent jamming in remote mountains on a suspended footbridge, the bridge swaying and the group of friends feeling weightless. Kikagaku Moyo are now one of the most acclaimed bands in the alternative psych scene and have toured around the globe. Their 4th and latest album, 'Masana Temples', released in 2018, has cemented their reputation and received stellar reviews. So, avoid missing out on one of the last live performances of Kikagaku Moyo and join them on their Final Tour.