Moore Theatre | Seattle, Washington
Kpop's most unique group, Kard, is finally coming to the U.S. this summer! The Wild Kard Tour is kicking off in August and will make 11 stops in select cities, including Seattle, Washington! On Monday, 22nd August 2022, Kard will be lighting up the stage at the Moore Theatre! Fans can expect nothing but electrifying performances of the group's biggest hits, including the newly released single, "Ring the Alarm." If you love Kpop, this is your chance to see Kard in the flesh in Seattle! So grab your tickets now and join the once-in-lifetime event at the Moore Theatre!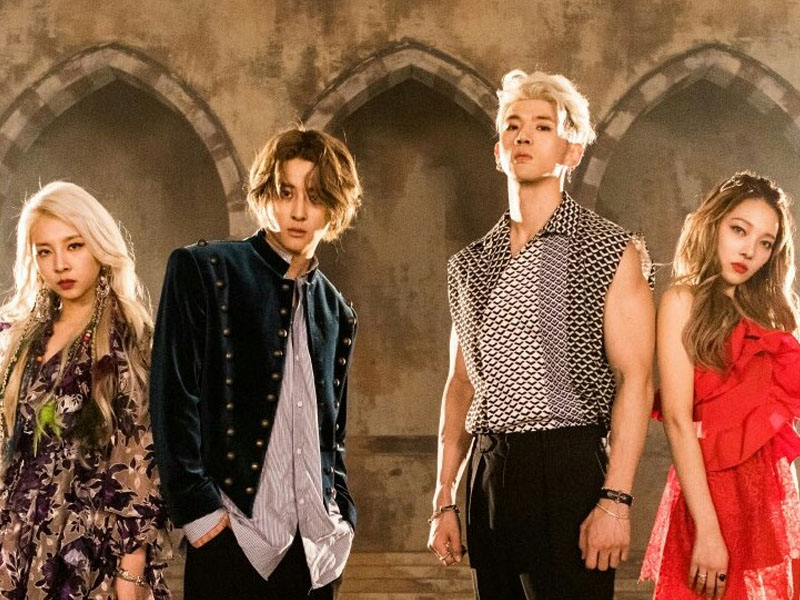 Kard is a four-member co-ed group from Seoul, Korea. The group comprises main rapper J.Seph, lead rapper BM, main vocalist Somin, and lead vocalist Jiwoo. Kard debuted on July 19, 2017, under DSP Media. The same day as their debut, the group released their first EP, Hola Hola, featuring the title track. The EP peaked at number 3 on Billboard's World Digital Albums charts and number 2 on the Korean charts. Aside from "Hola Hola," the EP was preceded by other hit singles, "Nana," "Don't Recall," and "Move On." "Hola Hola" became their biggest hit in Korean, while "Rumor" is one of the group's highest charting singles on the Billboard World Digital Song Sales chart.
A few months after their debut, Kard dropped their sophomore EP, You & Me. The highly-acclaimed EP debuted at number 4 on the Billboard World Albums and number 8 on the Korean charts. The nine-track effort featured two singles, "You In Me" and "Trust Me." In 2019, Kard continued their international charting streak with the non-album single "Bomb Bomb" and "Dumb Litty," which preceded their fourth EP, Red Moon. This 2022, Kard dropped their latest EP Re: featuring the lead single, "Ring the Alarm."
In their home country, South Korea, Kard has won numerous awards, including the Rookie Award and New Wave Award at the Asia Artist Awards and Rookie of the Year at the CJ E&M America Awards. In 2019, the group won the Asia Rising Star Award at the Korea-China Management Awards. One year later, they won the Top Co-ed Idol at the Korea First Brand Awards.
Tickets to the Wild Kard Tour at the Moore Theatre are now available! Kard is indeed one of Korea's top-selling groups, thanks to a blend of exemplary talent, charm, and the group's uniqueness. Score your tickets now before it's too late!