Moore Theatre | Seattle, Washington
Clear your schedule for a dazzling musical rendezvous on Wednesday, 11th October 2023, when Josh Ritter & The Royal City Band illuminate the iconic Moore Theatre stage! Brace yourself for an immersive spectacle as Josh Ritter, the revered singer-songwriter, unravels his tapestry of folk and Americana tunes, backed by his equally impressive band.
Since his emergence in the late '90s, Ritter's potent mix of contemplative lyrics and captivating melodies has endeared him to music aficionados globally. In tandem with The Royal City Band, they lift his soul-stirring compositions to dizzying heights.
Get ready for an evening brimming with raw passion, deep emotion, and exemplary musicianship. Don't let this chance slip by. Witness the unforgettable blend of Josh Ritter & The Royal City Band as they sprinkle their musical enchantment over Moore Theatre.
Grab your tickets swiftly, they're vanishing quickly! Missing this night would be a lifelong regret. Don't risk it!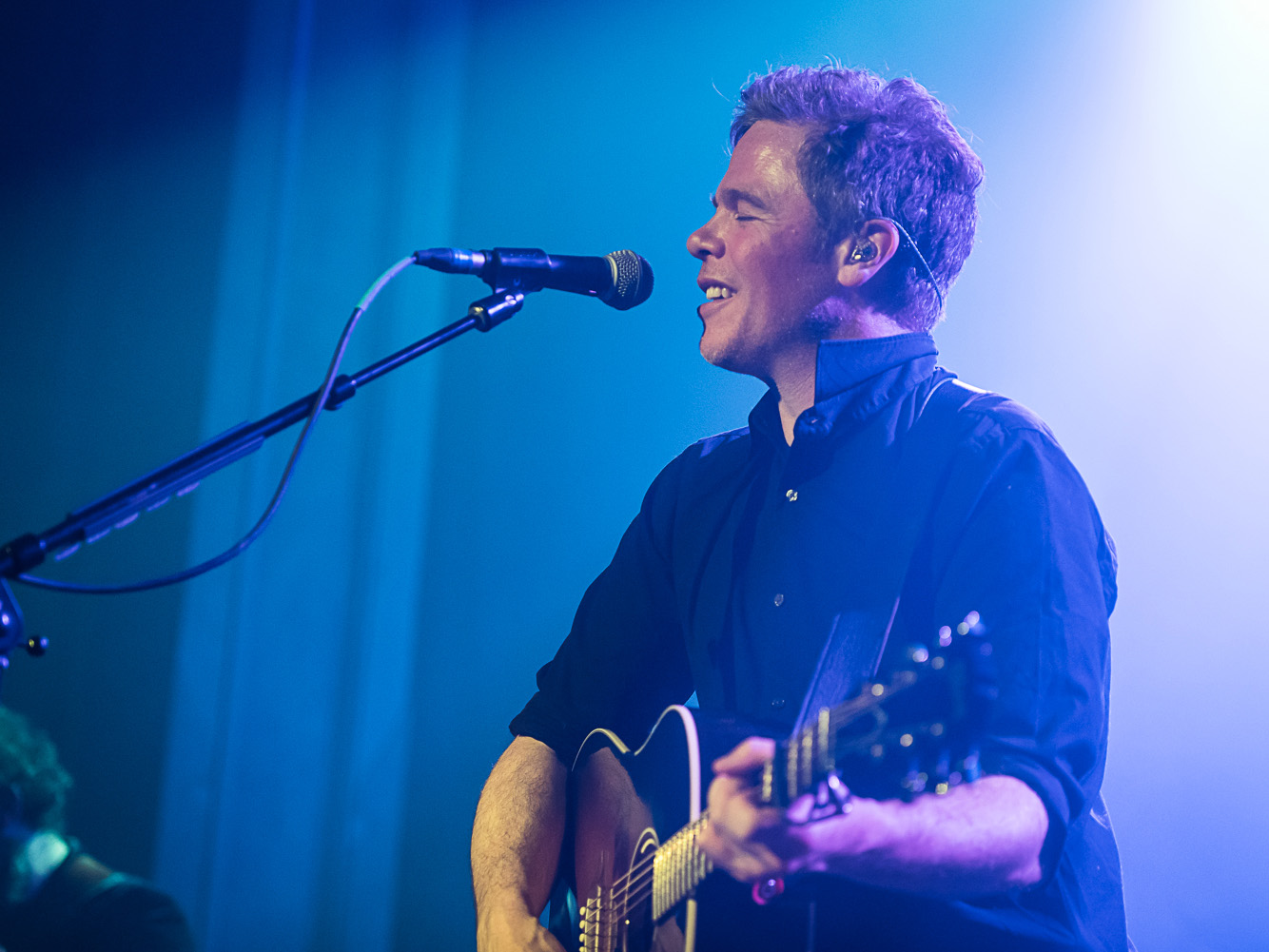 Let's start with the name: Josh Ritter. You've probably heard of him. If not, here's a brief introduction. Josh is a remarkable singer-songwriter who comes from the serene, offbeat town of Moscow, Idaho. He swept into the folk music landscape like a storm in the late '90s and has been charming listeners ever since. With his unique storytelling ability, conveyed through stirring lyrics and captivating melodies, he quickly climbed his way into the hearts of many.
Ritter has an impressive collection of ten studio albums, each one a testimony to his unwavering commitment to creating profound music. His transformative album, Hello Starling, was showered with praise and signaled a crucial point in his career.
His latest musical offering, Spectral Lines, showcases a seasoned artist who continues to evolve. He weaves narratives that tug at your heartstrings, pairing them with lively, expressive musical pieces. It's a quality that echoes the determination of many rock legends and emphasizes his standing in the music world, which is sure to be remembered long after he's gone.
Now, fast forward to Wednesday, 11th October 2023. Ritter, alongside the phenomenal Royal City Band, will be taking center stage at the historic Moore Theatre. This dynamic band, born in 2007, complements Ritter's performance, adding depth and flair. The combined talent of Zack Hickman, Sam Kassirer, Ray Rizzo, and Josh Kaufman promises an immersive, emotionally charged live show.
Imagine a night brimming with unmatchable performances and exceptional musical artistry. A night where you are carried away by Ritter's heartfelt storytelling and the mesmerizing soundscapes spun by The Royal City Band. It's a spectacle not to be missed.
Don't let this exclusive opportunity slip by. Prepare yourself for an enchanting fusion of folk and Americana on that unforgettable night. Secure your tickets early for this highly anticipated event, because trust me, they won't last. The unique blend of Ritter's charm and the band's pulsating energy promises a night that you'll reminisce long after the final note has drifted into the night.