Moore Theatre - WA | Seattle, Washington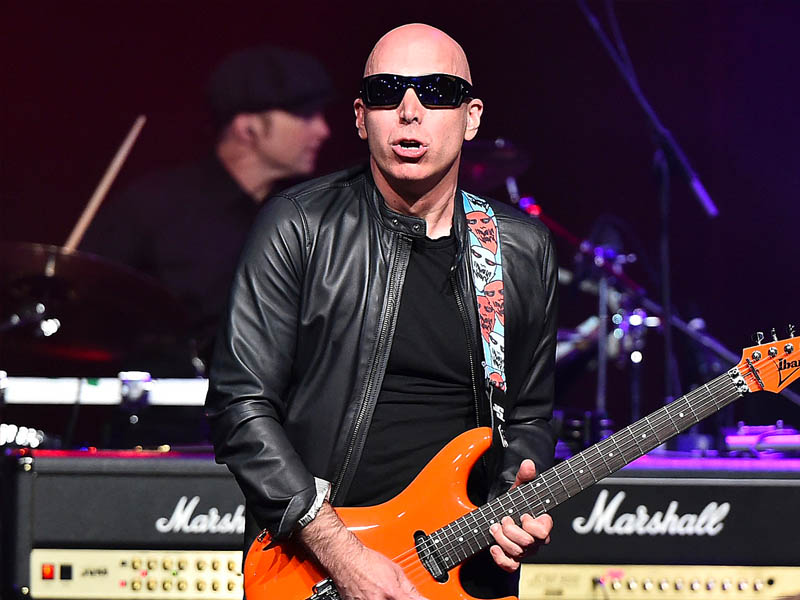 What do you do when three guitar gods join forces to deliver one epic tour across the nation? You quickly score some tickets! The illustrious guitar legends Joe Satriani, Eric Johnson, and Steve Vai are reuniting this 2024 to deliver the G3 Reunion! It has been several years since rock fans have seen the last of these three phenomenal performers share the stage on the same night! So, if you've missed the chance to see them last time or simply want to re-experience the phenomenon that took the rock world by storm, this is your opportunity for full redemption! Lucky fans in Seattle, Washington, will get to start their year 2024 with a bang! On Wednesday, 31st January 2024, Satriani, Johnson, and Vai are set to deliver a highly-coveted show and deliver their iconic hits. Get ready for some epic guitar showdown as the trio lights up the Moore Theatre! If you're keen on catching this history in the making, you should hurry and secure your tickets now before they're gone!
The epic G3 concert tour started making waves across the music world when legendary guitarist Joe Satriani launched it in 1996. The tour went on to dominate the '90s and early 2000s with a plethora of incredible line-ups comprising other legendary guitar gods, such as Eric Johnson, Steve Vai, Yngwie Malmsteen, John Petrucci, Paul Gilbert, and many more. The last G3 tour happened in 2018, with Joe Satriani bringing John Petrucci, Uli Jon Roth, and Phile Collen along for his U.S. and Europe tours.
For several years, the G3 was a top-tier guitar-driven concert that featured the top performers in the circuit. The plethora of excellent line-ups has made it into an annual tradition that shouldn't be missed by guitar and rock fanatics alike. But since the culmination of its last tour, fans were left with a void. That is why this 2024, Satriani answers the prayers of his fans and relaunches the massive outing – this time, the line-up is power-packed with top-notch guitarists, including Steve Vai and Eric Johnson.
Get ready for mind-blowing guitar solos as Satriani, Johnson, and Vai showcase their incredible skills. Each performer has long-established themselves as the world's top guitarist, and their exemplary work has influenced the next generation of guitar players. Watch out for their iconic hits, high-energy performances, and overwhelming stage presence! If you're a fan of guitar solos, remarkable riffs, arpeggios, and phenomenal blues-rock jams, the Moore Theatre is the place to be on Wednesday, 31st January 2024!
Joe Satriani is a highly accomplished composer and guitarist who has sold over ten million albums. His amazing instrumental work has earned him numerous Grammy nominations and multiple other accolades. Satriani has a long list of accomplishments performing and touring with top rickers, such as Mick Jagger, Deep Purple, Chickenfoot, and more.
Steve Vai is a three-time Grammy Award-winning guitarist. He began his career performing with Frank Zappa and pursued his solo career at the beginning of 1983. Vai has released eight studio albums and sold over 15 million copies worldwide.
Fellow Grammy Award-winning guitarist Eric Johnson has established himself as a tremendously skilled guitar player. Still, he is also highly proficient in acoustic guitar, bass guitar, lap steel, and many more. His genres range from rock to jazz, blues, soul, folk, classical, and country. Johnson has released 12 studio albums, including his latest highly acclaimed work, The Book of Making/ Yesterday Meets Today, which was released in 2022.
Catch these guitar gods by experiencing the reunion of the G3 Tour! See Joe Satriani, Steve Vai, and Eric Johnson in action by scoring tickets to their show at the Moore Theatre! Tickets are now available through the Get Tickets link!