Moore Theatre | Seattle, Washington
The air may be colder this December in Seattle, Washington, but your night this December 14 is going to be warm as the comedian Joe Gatto brings the heat of his comedy antics in Moore Theatre. Catch the Impractical Jokers star in an evening filled with hilarious stories, rib-tickling anecdotes, and unexpected surprises. If you have been following Gatto and all his hilariousness on TV, you know that you are in for a treat, as he holds no bar in presenting his distinctive style of comedy. Known for his quick wit, charisma, and ability to improvise on stage, Joe will make you laugh hard as he combines his relatable, funny experiences and contagious energy. The show may be months away, but you can already reserve your tickets here by hitting the "Get Tickets" link. Grab one for you and your buddies, and prepare to roll down the aisles in laughter!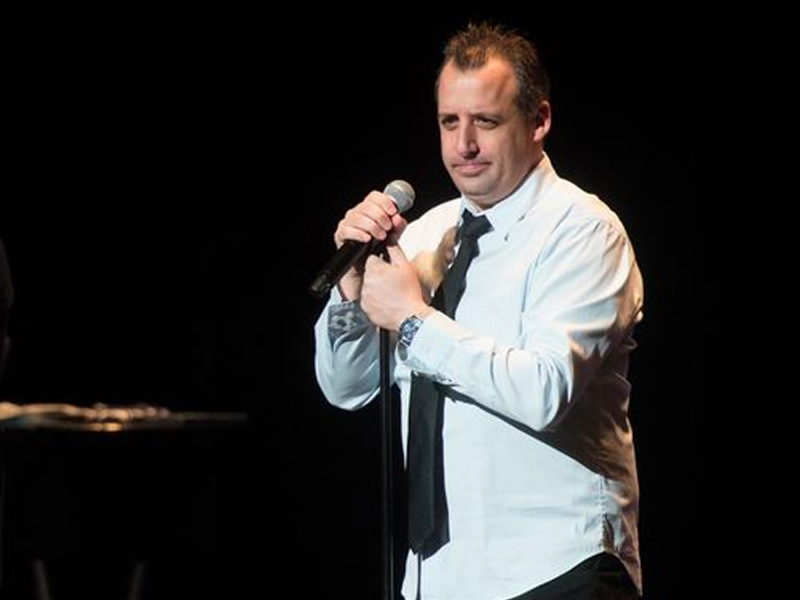 From being a part of the Tenderloins to bringing comedy gold to Impractical Jokers, Joe Gatto always hits the spot that tickles anyone to laughter. He does it in a way that can be considered relentless, sharp, and lightspeed. This means that once he starts his skit, it is going to be hysterical laughter after that. If you want to ugly cry (due to too much laughing) in a comedy show, you do not have to look far; Joe Gatto usually comes to cities near you.
Joe grew up in Staten Island. His passion for comedy began in high school, as he became a part of the Improvisation Club of Monsignor Farrell High School. There he met Sal Vulcano, James Murray, and Brian Quinn. Later on, all of them rose to prominence alongside each other. After graduating from high school, he went on to get a degree in accountancy. After years of being apart, the gang reunited. They reformed in 1998 and practiced in Gatto's house. That same year, they started touring and performing their stand-up skits. They then named themselves the Tenderloins just to make fun of themselves.
For years, they went on performing in many cities and began utilizing the internet to their advantage. They began posting their videos on YouTube, Myspace, and Metacafe. Slowly but surely, they slowly amassed a following throughout the years. They began receiving wider attention, reaching millions of views on their videos and offers from TV stations. The troupe finally hit gold in 2007 when they won It's Your Show on NBC. Four years after, their reality show Impractical Jokers debuted on TV. Its hidden camera setup, ridiculous dares, and impromptu jokes became a hit.
In this year's season, Joe left Impractical Jokers due to personal issues. Since 2022, he started hosting Two Cool Moms, a podcast alongside comedian Steve Byrne. The premise of the podcast focuses on the two hosts giving advice to strangers – like a motherly talk. He has also been busy touring many cities.
On his "Night of Comedy" Tour, he will be giving a joyous night at the Moore Theatre on Thursday, December 14. Perfect for the holiday feels, this show is a must-see. Get your tickets now.