Moore Theatre | Seattle, Washington
Sensational stand-up comedian Jimmy Carr is bringing his critically-acclaimed Terribly Funny Tour to North America this fall! The highly-anticipated outing comprises over 20 stops across major cities, which includes a coveted stop in Seattle, Washington, on Friday 15th December 2023! Comedy fans in Seattle can look forward to Carr's British humor as he delivers his hilarious anecdotes and jaw-dropping punchlines. Mind you, Jimmy Carr's deadpan one-liners are not for the faint of heart. But if you love incredible top-tier offensive comedy, then this show is definitely one for the books! End your year with a bang by scoring tickets to see Jimmy Carr at the Moore Theatre! This is one of his last few stops in North America this 2023, so don't miss it!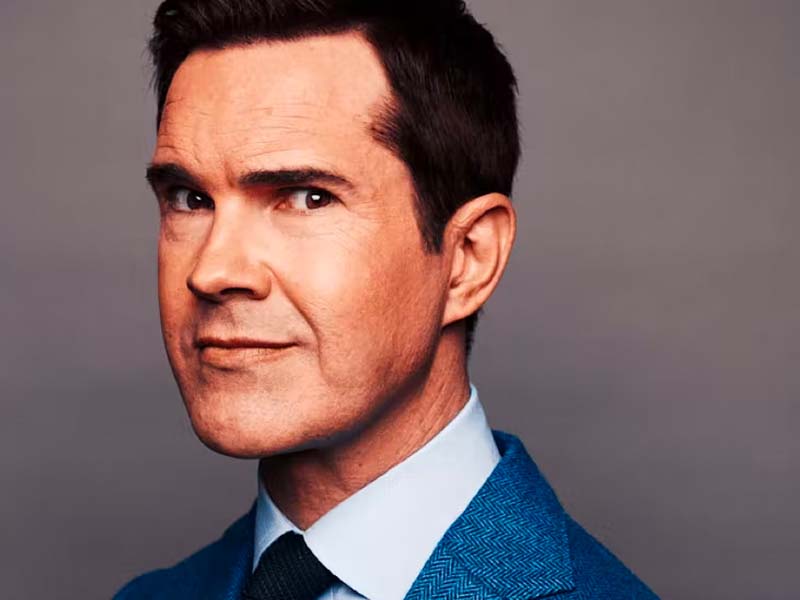 There is something incredibly unique about Jimmy Carr's comedy style – maybe it's the fact that he's totally fearless in delivering offensive jokes AND he's British! The comedian, TV host, presenter, writer, and actor seems to have done it all, and it's thanks to his hilarious deadpan humor and gut-wrenching one-liners. Carr began his career in 1997. He scored several hosting gigs, such as Channel 4's Distraction and your Face or Mine? He later worked as the presenter for Channel 4's the 100s series, including the ridiculously funny 100 People Who Looks Most Like Jimmy Carr.
During the 2000s, Carr broke through the U.S. market. He hosted the American version of Distraction, which was aired through Comedy Central. Apart from gaining a broader audience in North America, Carr's career in Britain also took off. He was the presenter at the Channel 4's The Big Fat Quiz of the Year and The Big Fat Quiz of Everything. Carr's performance for The Big Fat Quiz of the Year earned him a Best Game Show Host nomination at the prestigious Rose D'Or Awards. In 2005, Carr began working as a presenter for the show he's most well-known for, 8 out of 10 Cats. Apart from being featured in the critically-acclaimed comedy panel show, Carr also appeared in several spin-offs, including the 8 Out of 10 Cats Does Countdown.
Over the next decade, Carr appeared in several incredible gigs, such as A Comedy Roast, Alternative Election Night, and 10 O'Clock Live. He also presented two Sunday Night at the Palladium and starred in Netflix's The Fix, and Comedy Central's Roast Battle. In 2021, Carr launched his own game show on Channel 4, Jimmy Carr's I Literally Just Told You.
Besides comedy and game shows, Carr has also appeared in several films, such as Stormbreaker and I Want Candy. He has also made cameos in other renowned shows, such as A League of Their Own, Top Hear, Virtually Famous, The Gran Tour, and Who Wants to be a Millionaire?
Last but definitely not the least, Carr's stand-up comedy act has earned him several accolades, including Best Stand Up at the 2002 Time Out Award, Best Live Stand up at the 2006 British Comedy Award, and Best Stand Up at the 2008 LAFTA Awards.
This is your opportunity to catch Jimmy Carr as he delivers his infamous stand-up comedy show at the Moore Theatre! The iconic entertainment center is recorded to be Seattle's longest-running theater. Since its opening in 1907, the Moore Theatre has undergone several refurbishments and renovations. The premier theater has hosted many of the city's most exciting events, including The Who's Rock Opera, Jo Koy's Live from Seattle, and Pearl Jam's Even Flow. Today, guests can look forward to the Moore Theatre's comfortable plush seating and state-of-the-art facilities.
Catch Jimmy Carr at the Moore Theatre on Friday, 15th December 2023, by scoring your tickets now!