Moore Theatre | Seattle, Washington
This year, two of the Talking Head's band mates are teaming up again to go on a 19-date tour across North America. On Tuesday the 16th of May 2023 Jerry Harrison and Adrian Belew will be playing at the Moore Theatre for a special set that celebrates the 1980's masterpiece, 'Remain In Light'. Supporting them for the tour will be Cool Cool Cool, once members of the split band Turkuaz who toured with Harrison and Belew in 2020 for their 40th anniversary of 'Remain In Light'. Due to the success of their 2020 tour, they're back by popular demand. Tickets are on sale now, and you better be quick about booking yours. You do not want to miss out on experiencing the latest live performances of some of the most iconic songs from the 1980's work of genius, 'Remain In Light' from Jerry Harrison and Adrian Belew. It will be amazing!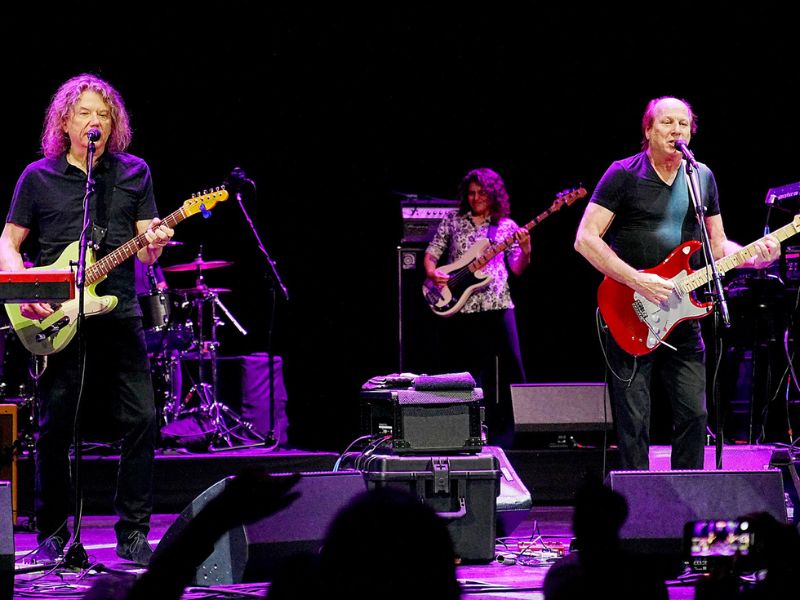 The Talking Heads formed in 1975 and became one of the main bands to help pioneer a new wave of music in the late 70's and the 80's. They combined elements of funk, punk and art rock that created a more conceptual, rhythmic and edgy style. Their stand-out album as a band was released in 1980, and their 4th studio album, and titled, 'Remain In Light'. Talking Head's use of polyrhythms, funk, and electronics and stream-of-consciousness, poetic lyrics throughout the album grabbed the attention of listeners and critics alike. The two singles from the album, 'Once in a Lifetime' and 'Houses in Motion', became mainstream after the success of the album. This year, Jerry Harrison, core guitarist and co-founder of the Talking Heads, and Adrian Belew, who was a Talking Heads band member in the 80's and musician, are teaming up once again to celebrate the timeless mastery of 'Remain In Light'. Their 2020 tour celebrated the 40th anniversary of the album and was a huge triumph. They are ready to pay homage to the album once again and Belew described the upcoming tour as a 'joyful show' and one that 'you can't help but dance' at and will have you going, 'home with a happy smile on your face'. The setlist will include the entire album track list, but also a select number of other Talking Head's top tunes. With the songs you love being played by the duo, as well as an amazing eleven-piece ensemble, it is sure to be an unforgettable concert. Joining Harrison and Belew are Cool Cool Cool, the recently formed 7 membered band, all of them previous members of Turkuaz. They have an epic stage chemistry that gives way to super-jams. They are excited to be supporting the 'Remain In Light' tour and adding to the magic of the music. Grab your chance to hear some of your favourite Talking Heads tracks live, such as, 'Crosseyed and Painless', 'Born Under Punches' and 'The Great Curve'. Book your tickets NOW for Harrison and Belew's 2023 'Remain In Light' tour at the Moore Theatre on 05/16/2023, and find sheer joy again.