Moore Theatre - WA | Seattle, Washington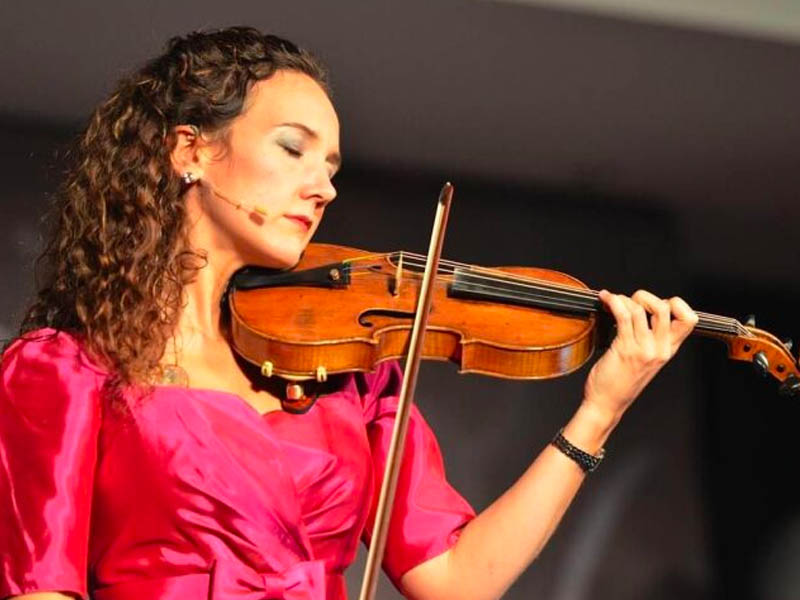 This upcoming Christmas season, you can celebrate it by witnessing a truly, wonderful musical spectacle! The Grammy-nominated violinist Jenny Oaks Baker and Family Four will embark on the highly-anticipated Joy to the World Tour! This exciting outing will feature countless beloved Christmas carols to lift up your Christmas spirit! On Monday, 4th December 2023, Jenny Oaks Baker and Family Four will make their way to Seattle, Washington, to deliver a one-night concert at the Moore Theatre! The Joy to the World Tour will also feature special guests, Irish Soprano, Alex Sharpe, some local Rish dance troupes, and choirs! Together, these artists will highlight the best holiday tunes, plus music by Award-winning composer Kurt Bestor! Moreover, New York Best-Selling Author Kason F. Wright will also be doing the show's narration! Sounds good? Have a Merry music spectacle this Christmas season by securing your tickets now by clicking on the Get Tickets link!
There's nothing better than spending your holiday season witnessing a world-class concert with your family! Jenny Oaks Baker and Family Four delivers one of winter's most highly-anticipated and grandiose family-friendly concerts. The Christ-centered Christmas show features a massive production with music by Emmy Award-winning composer Kurt Bestor. Meanwhile, the narration of the show will be done by the best-selling author Jason F. Wright. Performing the exemplary music will be the Grammy-nominated violinist Jenny Oaks Baker and Family Four. The Juilliard School alum spent a significant part of her career performing with the National Symphony Orchestra.
She became an accomplished soloist and performed across the world with various symphonies, including the National Symphony, Pittsburgh Symphony, Utah Symphony, Jerusalem Symphony, and the Tabernacle Choir. Some of her most notable solo performances occurred in Carnegie Hall, Lincoln Center, the Library of Congress, and many more.
Baker has released 18 critically-acclaimed studio albums. She released her debut album, On Wings of Song, in 1998. In 2011, she released Wish Upon a Star: A Tribute to the Music of Walt Disney. Her exemplary work with the record earned her a Grammy nomination for Best Pop Instrumental Album.
Today, she performs with her four children (musical group Family Four). Her children, Laura, 19, and Hannah, 18, are violinists, Sarah, 16, plays the piano, and Matthew, 14, plays the acoustic guitar. They are all very skilled musicians and have been training with their instruments since they were three or four years old.
This upcoming Christmas concert will highlight the talents of Family Four, as well as display Jenny Oaks Baker's exemplary violin skills! This show, perfect for your Christmas spirit, will be performing all your favorite holiday hits! On Monday, 4th December 2023, the show is set to light up the Moore Theatre, the perfect destination to host such a glorious holiday-themed spectacle! The 1,800-capacity theatre has hosted some of Seattle's most exciting concerts. This 2023, the venue proudly boasts state-of-the-art facilities and top-tier stage, sound, and lighting equipment, providing guests with a great entertainment experience!
Catch Jenny Oaks Baker and Family Four at the Moore Theatre on Monday, 4th December 2023, by securing your tickets now!