Moore Theatre | Seattle, Washington
An evening of incredible music awaits you this December 10 at the Moore Theater as "the Jimi Hendrix of the ukulele," Jake Shimabukuro, brings his 2022 tour to the esteemed Seattle venue. The ukulele virtuoso will surely ignite the crowd with his passionate playing of the 4-stringed instrument while performing a mix of original songs & covers. With some surprise guests, Shimabukuro will awe the audience by showing off his fast and complex fingerwork, producing melodies that capture the spectators' emotions. Grab some tickets for you and your family and be blown by the exceptional talent of this Billboard chart-topping ukulele master. Click the "Get Tickets" now for a safe and fast transaction.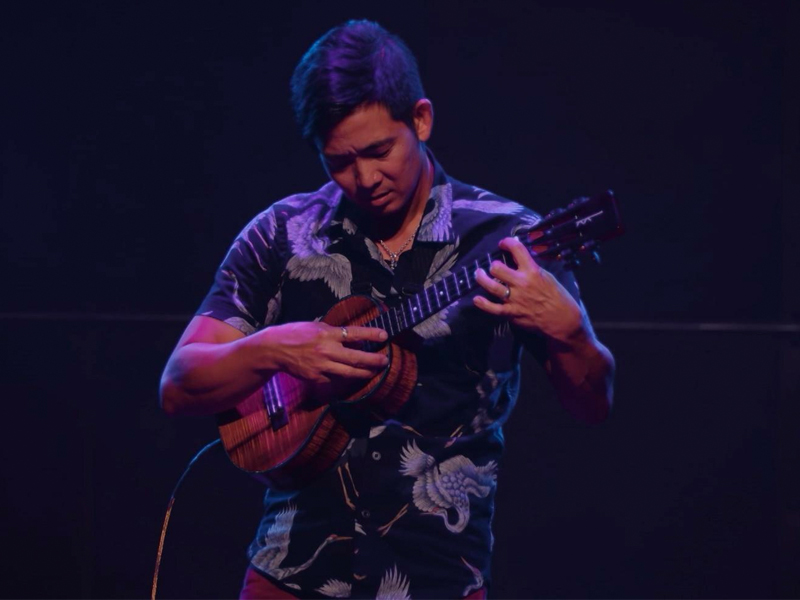 For more than two decades of making memorable music with his ukulele, the musician Jake Shimabukuro has proven that he is one of the best (if not the best) in the 40-stringed instrument. He has proven that there is no music genre he can't play –– jazz, rock, blues, bluegrass, folk, or even classical. Whatever the style of music, Shimabukuro can play it all with ease.
The ukulele virtuoso had his first breakout success in 2006 when a YouTube video of him masterfully and passionately playing "While My Guitar Gently Weeps" went viral. His overnight worldwide recognition grabbed the attention of many musicians, including Cindy Lauper and Jimmy Buffet. Thus, this opened an opportunity for him to tour with the music icons, paving the way for him to become more popular in the music scene. His album, "Gently Weeps," in 2006, reached number 2 on Billboard's Top World Music Album, a first for him. The sixth album of his career, "Peace Love Ukulele," released in 2011, achieved a higher feat, reaching number 1 on Billboard's World Music Albums chart.
After years of not releasing new records, he came up with his album "Trio" in 2020. The record reached #1 on Billboard's Contemporary Jazz Albums chart. The album became a massive success for the then 43-year-old musician. Recently, he was nominated by President Joe Biden to become a member of the National Council on the Arts. This is due to his mastery and dedication to his music. If you want to see this mastery and dedication in action, you should see him perform live on December 10. Grab your tickets now.