Moore Theatre | Seattle, Washington
Hola, Amigos and Amigas! One of the most influential groups in the Tejano and Norteño music scene is here to give us a full concert experience this Sunday, 16th October, at the Moore Theatre, Seattle, Washington. Join Ricky, Rene, Sergio, Johnny, Alejandro, and Felix, collectively known as Intocable, as they serenade the crowd with the combination of their classic and contemporary tunes. Let the boys take you in an exhilarating experience of passionate Mexican songs that will make you feel myriads of emotions — even if you don't speak the language. Let the skilled instrumentations, melodious voices, and sheer talent of this Latin Grammy award-winning group astonish you. Grab your tickets now, watch Intocable live, and see for yourself why this incredible group's top status in the Tejano music scene remained "untouchable" all these years.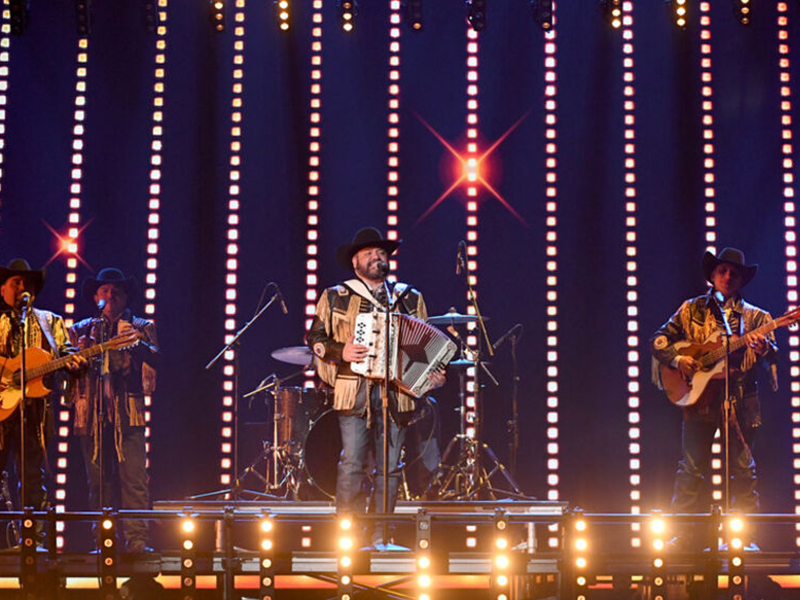 Formed in the early 1990s, Intocable remains to be one of the most influential groups in the Tejano music scene today. Although they have started with a more local and regional sound, the band would go on to fuse the Tejano and Norteño genres into their style. Now, they are considered one of the pioneers in the Tex-Mex scene for their tough Tejano/Norteño fusion that became the blueprint for dozens of Tex-Mex groups following their footsteps.
The band is composed of Ricardo Javier "Ricky" Muñoz (Lead Vocalist, Accordion), René Orlando Martínez (Drums, Chorus), Sergio Serna (Percussion), Johnny Lee Rosas (Second Vocals, Bajo Sexto), Alejandro Gulmar (Bajo Sexto), and Felix Salinas (Bass ). The group started with their humble beginnings and faced many ups and downs in the over 20 years of their careers. However, they made their visions and dreams into reality with their style of combining romantic, hooky melodies, tight instrumentation, and vocal harmony.
They were able to give their fans several #1 hits including "Robarte un Beso," "Prometí," "Te Amo (Para Siempre)," "Culpable Fui (Culpable Soy)," and "Tu Ausencia," among many others. Fan favorites like "Dame Un Besito," "Eres Mi Droga," Enséñame a Olvidarte," "Sueña," "Contra Viento y Marea," "Llueve," and "Arrepiéntete," made Intocable a name synonymous to great and quality Tejano music in both Mexico and the United States. Now, it's your time to catch Intocable in their "Modus Operandi" tour this year. Be sure to watch them this fall in their Seattle stop. See you there!