Moore Theatre - WA | Seattle, Washington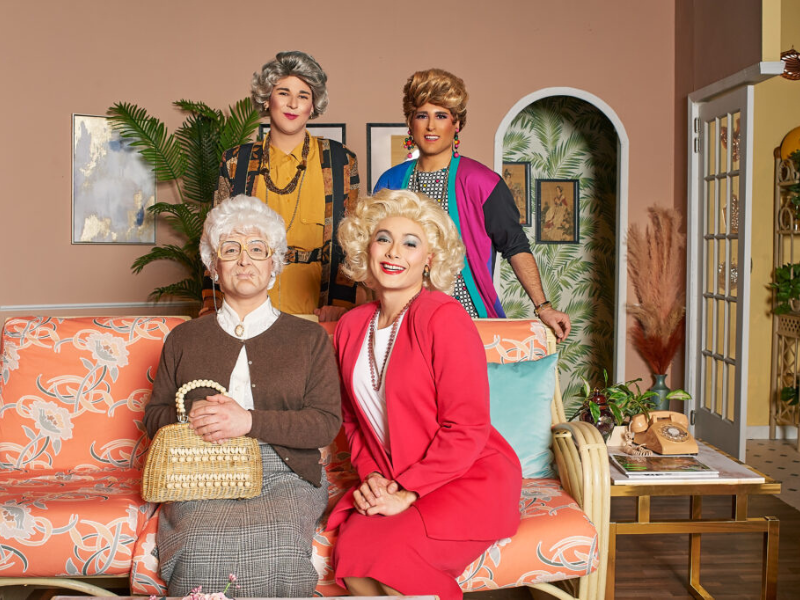 Do you think you can handle Miami's sassiest seniors? We sure hope you are because The Golden Girls are headed back to entertain, this time in drag. The classic 80s sitcom has been a fan favorite since it first aired on TV. Now, you get the chance to relive their hilarious moments when they go live on stage! Golden Girls: The Laughs Continue is a live show brought to you by Murray & Peter, the brains behind some of the biggest drag tours in the world. They're well known for their shows like "A Drag Queen Christmas" and "Jimbo's Drag Circus." At this show though, you're going to be looking at the grannies from the 80s who never seem to grow old! Catch the show at the Moore Theatre in Seattle, Washington on Friday, the 8th of December, 2023. Grab your tickets to Golden Girls: The Laughs Continue before it's too late! Tickets are selling fast so go ahead and click 'GET TICKETS' now!
The Golden Girls: The Laughs Continue is based on the 80s sitcom The Golden Girls. The show was a massive hit with both critics and audiences alike. It scooped up numerous prestigious awards during its run, including the Primetime Emmy Award for Outstanding Comedy Series not once, but twice! The show's leading ladies, all four of them, each snagged an Emmy Award. That's a remarkable feat, making The Golden Girls one of just four sitcoms in history to pull off such an impressive Emmy sweep.
This on-stage episode might sound totally crazy, but it's not too far from what you'd expect from the original stuff. So here's the deal: Sophia, played by Christopher Kamm, is on trial for allegedly dealing drugs to her fellow AARP members while she's stuck at home on house arrest. Now, there's this dating app for seniors called CreakN, and it's the brainchild of Blanche (Vince Kelley) and Rose (Adam Graber). Surprisingly, it's making some decent money. Ryan Bernier, who takes on the role of Dorothy and pretty much holds the whole cast together, does an amazing job channeling Bea Arthur. Seriously, it's one of the highlights of the entire show.
Dorothy's dealing with her mom's possible jail time and her own dating woes, which are stressing her out big time. Rose and Blanche have a simple solution: they create a fake CreakN profile for her, complete with a super sizzling, though definitely elderly, photoshoot. Blanche's attempt to keep up with the younger crowd is both hilarious and cringe-worthy, just like in the first season. The audience won't be able to get enough of how spot-on Kamm is in capturing Sophia's quirks and way of talking. Even the tiniest things like how they sit or turn their heads, you'd swear they're channeling Betty White magic on stage.
Oh, and there's Jason Bowen, who doubles up as Stanley, Dorothy's ex-husband, and Burt Reynolds, her dashing new love interest. Quite the lineup, huh? Make sure to come to the show to see the hilariously new show based on the classic sitcom! You may secure your tickets right here by clicking 'GET TICKETS' and remember to be quick because they're almost sold out!